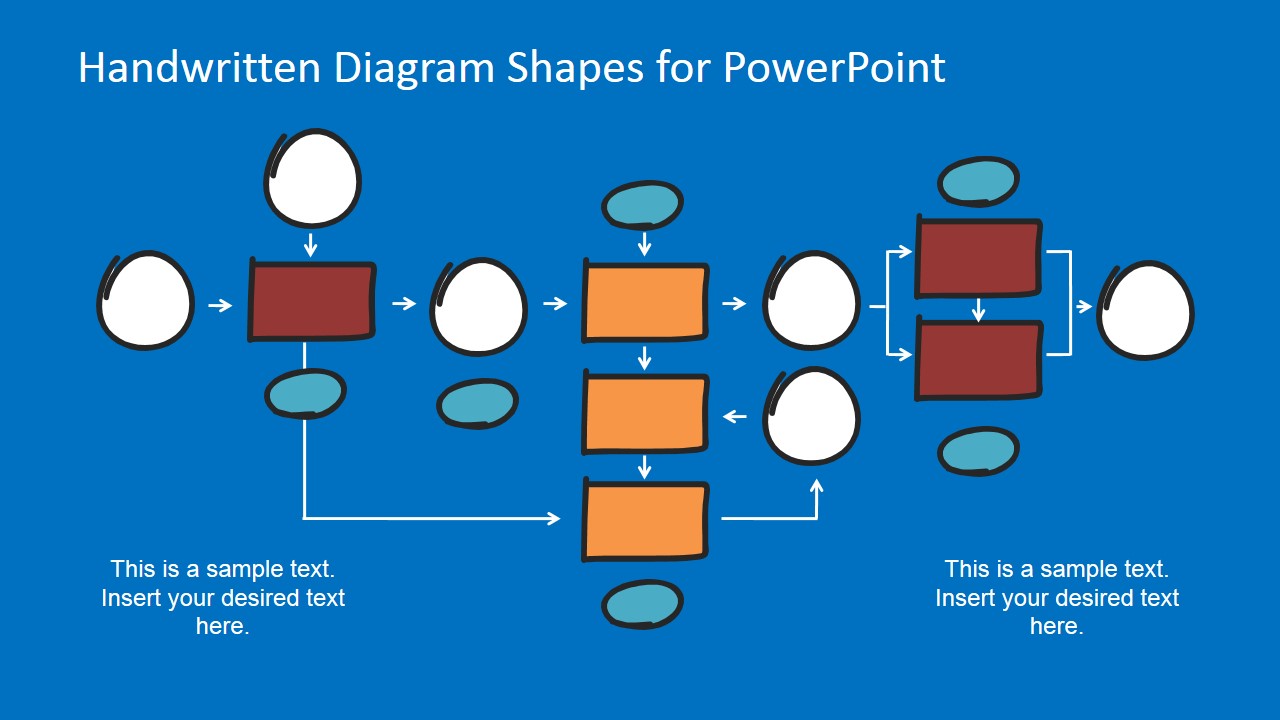 Featured on the slide design are Handwritten Diagram Shapes for PowerPoint. The simple, handwritten design of the PowerPoint shapes allow the audience to quickly relate to the presentation. It allows the audience to attain a casual atmosphere, which releases tension between them and the presenter.
The shapes includes white and blue circles, and red and orange rectangles. They are connected by white arrows, which allow the presenter to emphasize their relationships. The PowerPoint slide can be used to show a flowchart, in the case of algorithms for business plan and programming discussions. The PowerPoint objects are 100% customizable and can be edited to suit the presenter's needs and preferences.
Return to Flat Bold Handwritten PowerPoint Tree Diagram Shapes.