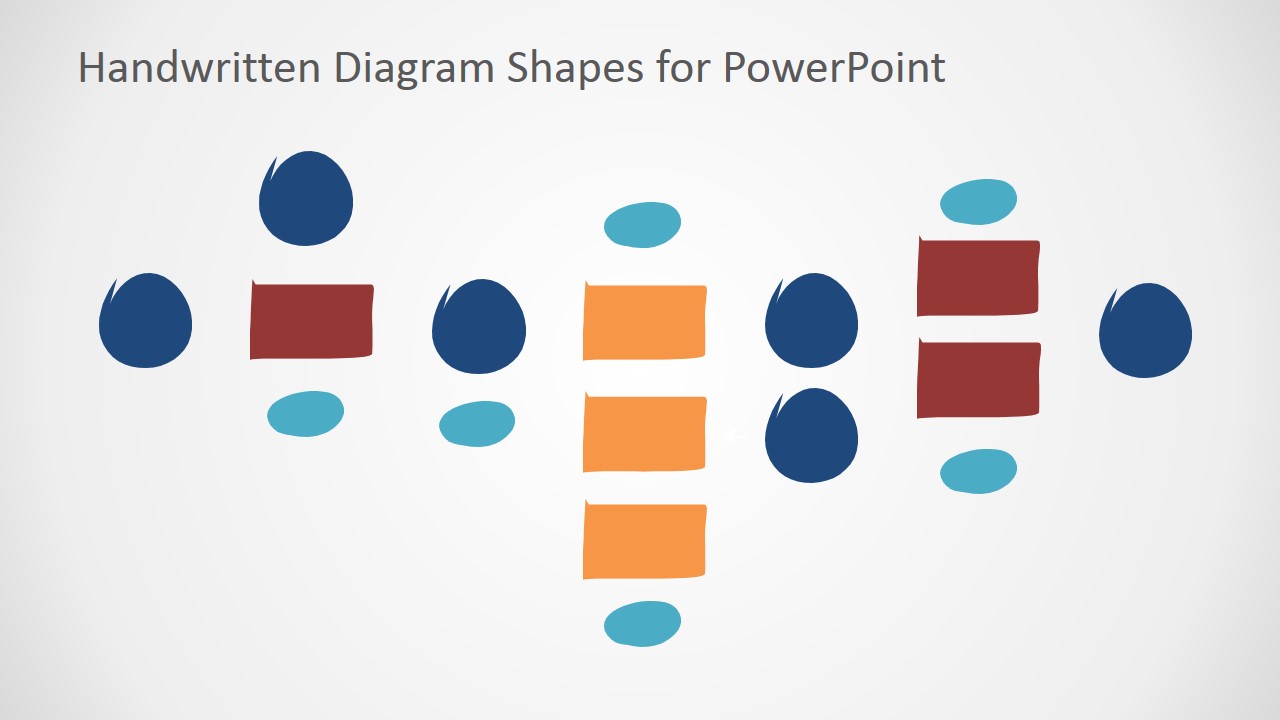 Drag and Drop Tree Diagram Handwritten PowerPoint Shapes can be found on the slide design. These create a hierarchical tree chart, or organizational chart, to represent different elements of a company in order of position. This can emphasize the importance of chain of command. The slide design can be used to show the steps in an action plan, focusing on the steps involved in case of contingencies.
The slide design contains PowerPoint shapes that are shown as hand-painted or quasi-realistic objects, in a paint-streak pattern. These create a casual, informal setting that can help the audience relax and relate quickly with the content of the presentation. All PowerPoint objects are 100% customizable and can be edited to suit the presenter's needs and preferences.
Return to Flat Bold Handwritten PowerPoint Tree Diagram Shapes.