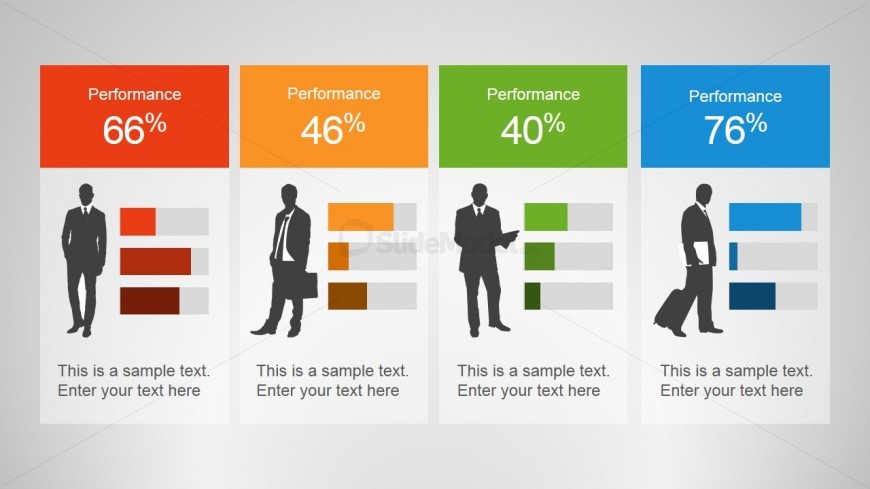 This Employee Performance Status Slide contains a colorful layout with four columns and business man silhouettes. This slide can be used in business presentations on Compensation Systems or Human Capital PowerPoint slide designs as well as performance management presentations.
The columns are in different colors, red, yellow, green, and blue. They also contain percentages and placeholders for related descriptions. A notable feature of these columns is a set of horizontal bars which are found next to the silhouettes. These can be used to illustrate key performance indicators. The PowerPoint objects are 100% customizable and can be edited to suit the presenter's needs and preferences.
Return to Employee Skills PowerPoint Template.