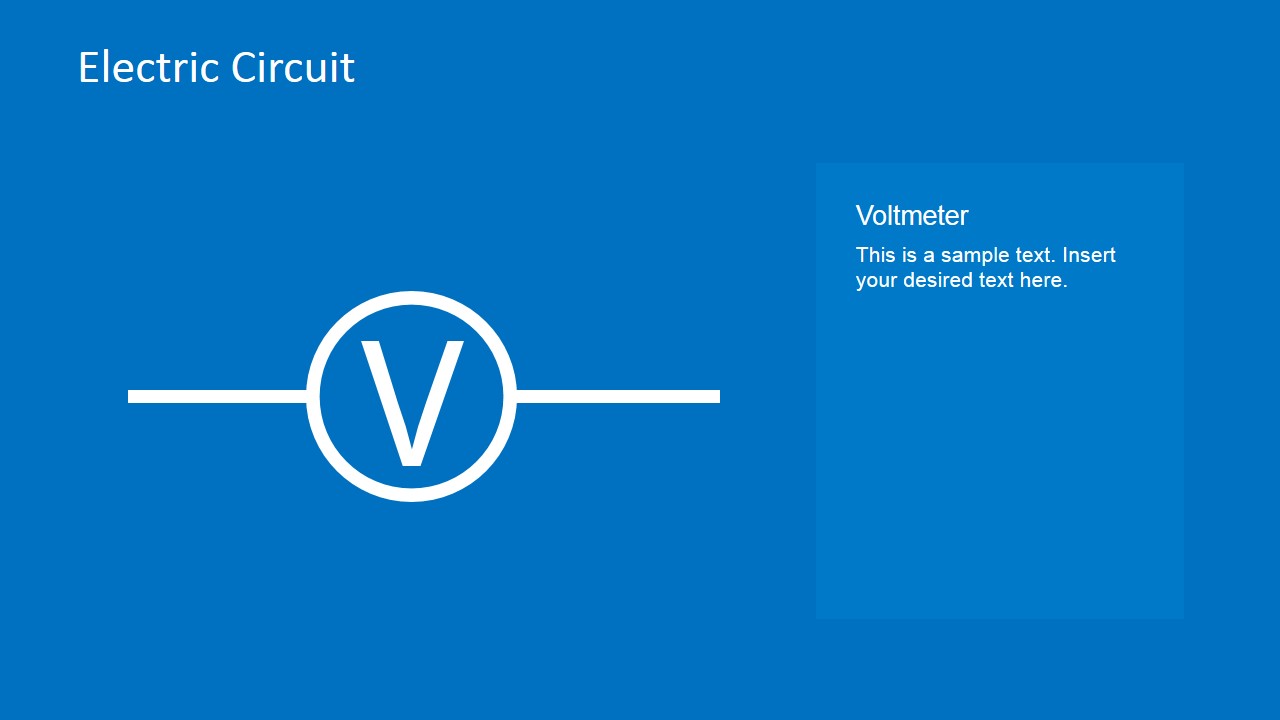 The Voltmeter PowerPoint Template illustrates a symbol for the voltmeter which consists of a circle with a capital letter V inside and a horizontal line attached to both left and right sides of the circle. An electrical potential is measured using a voltmeter. There are two types of voltmeter – analog and digital. The analog type has a pointer that moves along a scale where it matches the voltage being measured. Its digital counterpart displays the voltage's numerical value on a small screen.
The symbol is created as a PowerPoint clipart in white against a blue presentation background. This mimics the design of a blueprint, making this slide design ideal for providing explanations for symbols on an electrical plan. The PowerPoint objects are 100% customizable and can be edited to suit the presenter's needs and preferences.
Return to Electric Circuit Symbols Element Set for PowerPoint.