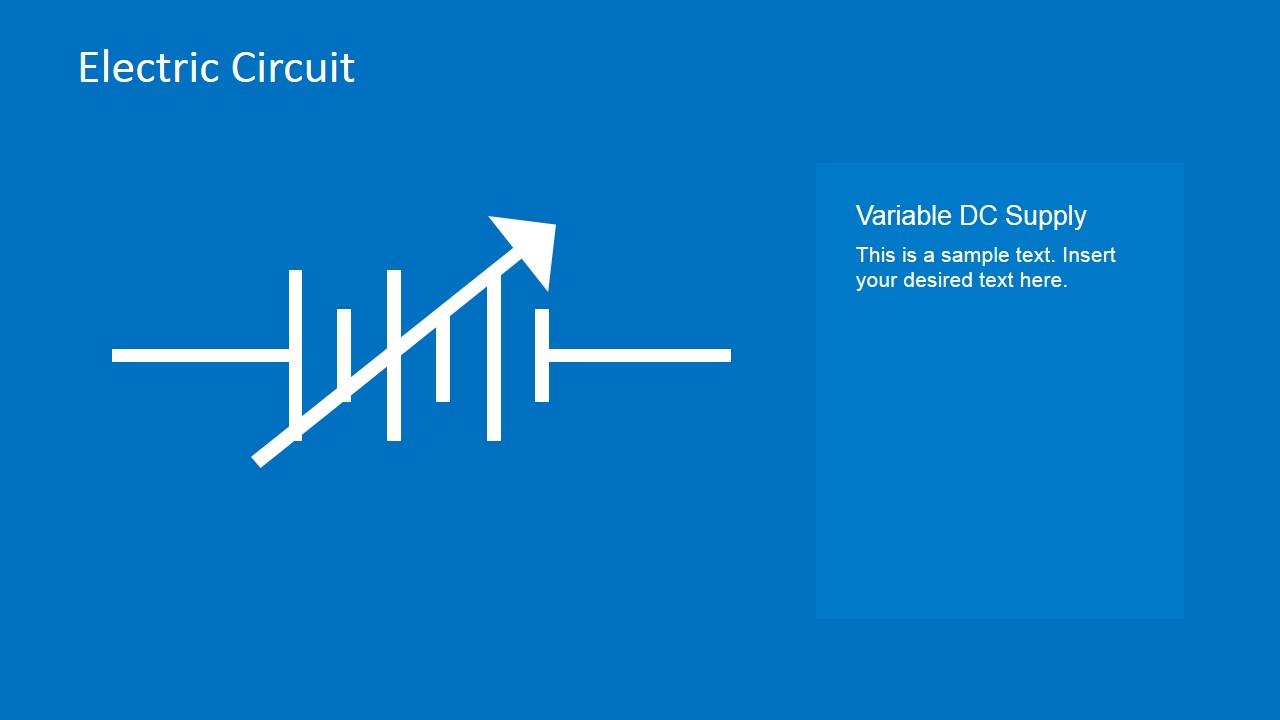 Shown on the Variable DC Supply PowerPoint Template is an illustration of the variable DC supply symbol. The supply is composed of alternating short and long lines with intersecting diagonal line with arrow head in the middle. This PowerPoint shape can be found with white fill against a blue presentation background.
A variable DC supply regulates the electric voltage in a circuit. It is useful for gadgets and small appliances with varying electric voltage requirement. It has regulation circuits that stabilize the voltage to the level that is set on the panel. The PowerPoint objects are 100% customizable and can be edited to suit the presenter's needs and preferences.
Return to Electric Circuit Symbols Element Set for PowerPoint.