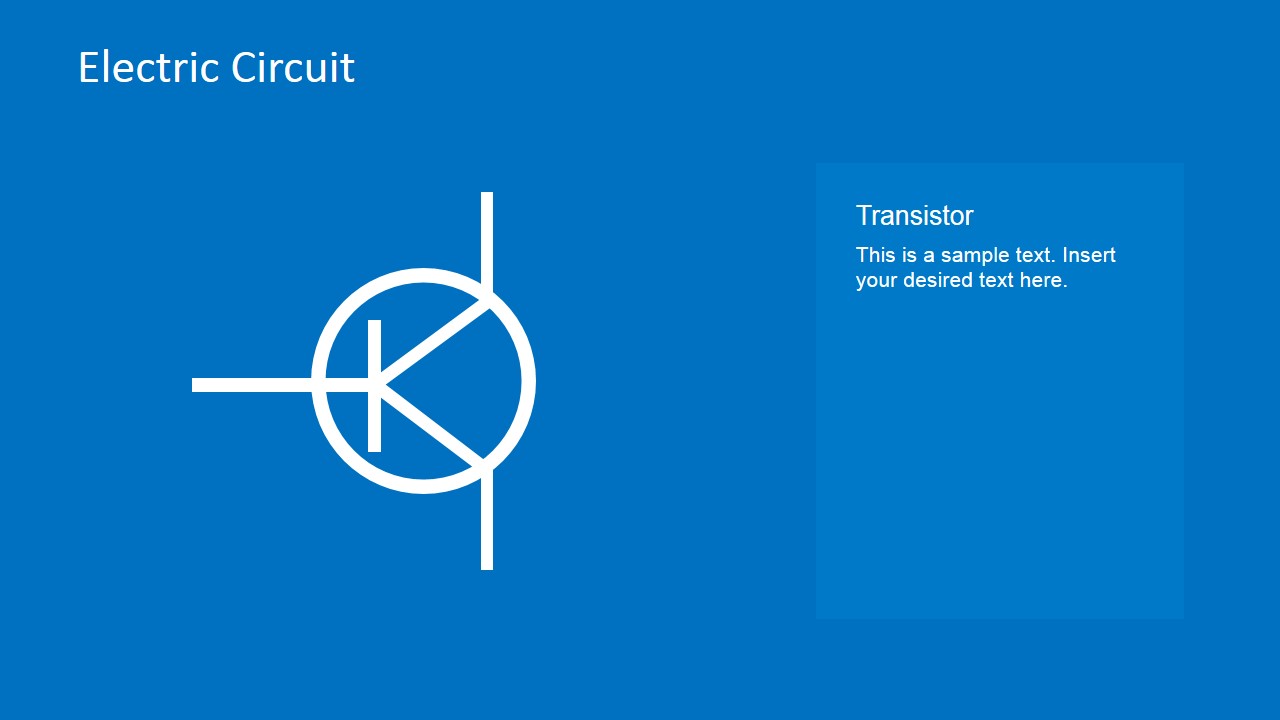 Illustrated in the Transistor PowerPoint Template is the electronic circuit symbol for a transistor. The symbol consists of a circle with a two diagonal lines forming the shape of a triangle with vertical line at the tip of the triangle. The circle also has three straight lines stemming from the three points of the triangle. The PowerPoint graphic is emphasized in white in front of a blue presentation background.
A transistor is the vital element in all modern electronics. It is a semiconductor that amplifies and switches electrical power and electronic signals. The electric current applied to a transistor is converted from one terminal to another. The PowerPoint objects are 100% customizable and can be edited to suit the presenter's needs and preferences.
Return to Electric Circuit Symbols Element Set for PowerPoint.