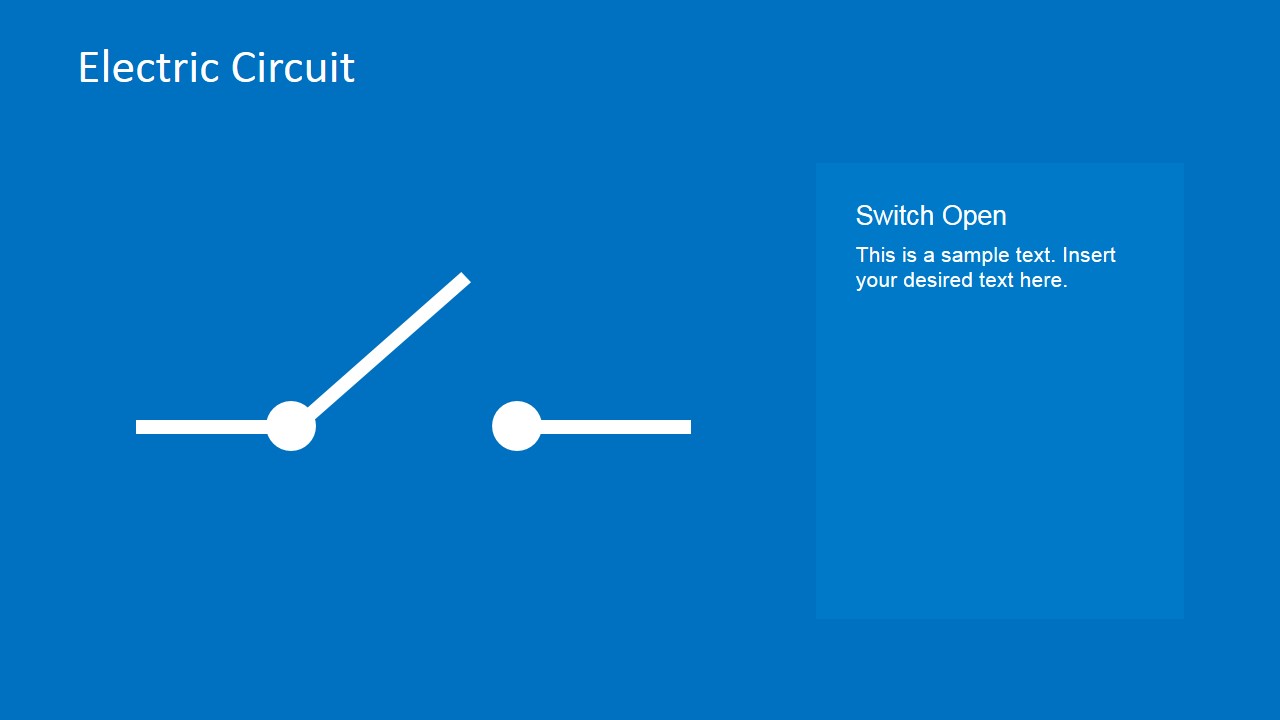 This Switch Open PowerPoint Template illustrates the electric circuit symbol for switch open. The symbol is composed of lines with point and resembles the top view of an open gate with a set of fence. The graphics are colored in white so that they can stand out against the blue presentation background. The PowerPoint objects are 100% customizable and can be edited to suit the presenter's needs and preferences.
A switch is an electrical component that can interrupt the flow of electricity in a circuit. Whether a switch is open or closed decides the active flow of energy. An open switch means that there is a break in the electrical circuit. Thus, there is no flow of electricity.
Return to Electric Circuit Symbols Element Set for PowerPoint.