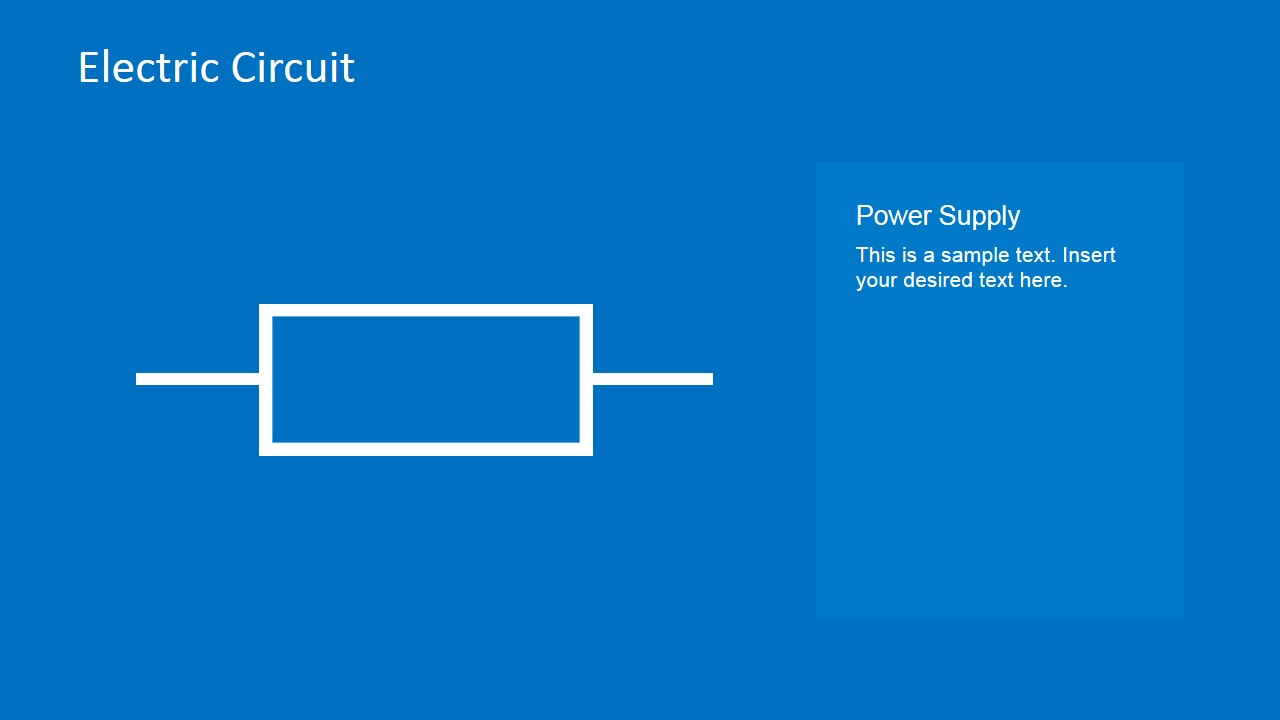 The Power Supply PowerPoint Template is an illustration of the circuit symbol power supply. The symbol consists of a rectangle with a line attached on both left and right sides. The flow of current in a power supply is controlled by a resistor and is used together with a capacitor to time the circuit.
A text placeholder can be found on the slide design. This is where the presenter can place information about the slide and its contents. The presenter can elaborate on the different uses of the symbol and the tool it represents. The PowerPoint objects are 100% customizable. They can be modified to suit the presenter's needs and preferences.
Return to Electric Circuit Symbols Element Set for PowerPoint.