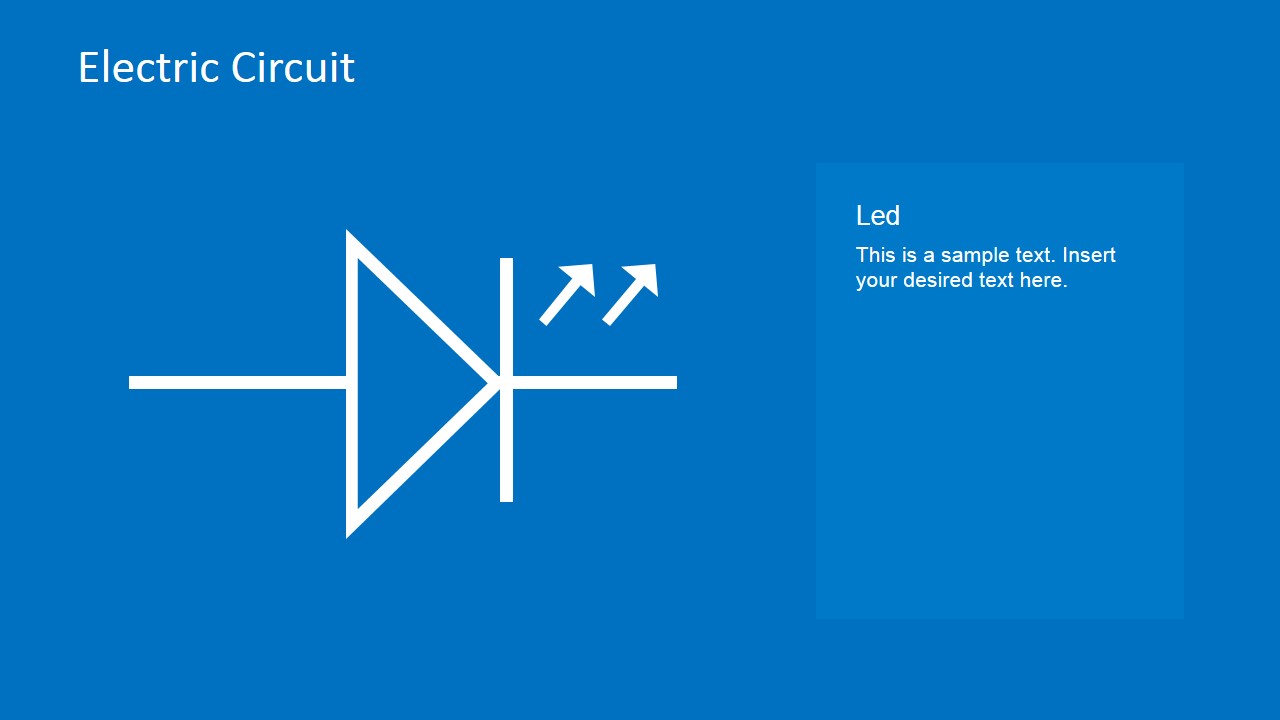 The LED Circuit PowerPoint Template illustrates the symbol for an LED or light emitting diode. The symbol is composed of a horizontal line attached to a triangle with the triangle's tip attached to a vertical line and then a horizontal line. The right side of the triangle has two arrows pointing outwards. LED is a type of diode which produces light.
The symbol is shown as a PowerPoint graphic in white. This is found against a blue presentation background which makes the slide appear similar to a blueprint. To the right of the symbol is a text placeholder, where the appropriate descriptions can be inserted. The PowerPoint objects are 100% customizable. They can be edited to suit the presenter's needs and preferences.
Return to Electric Circuit Symbols Element Set for PowerPoint.