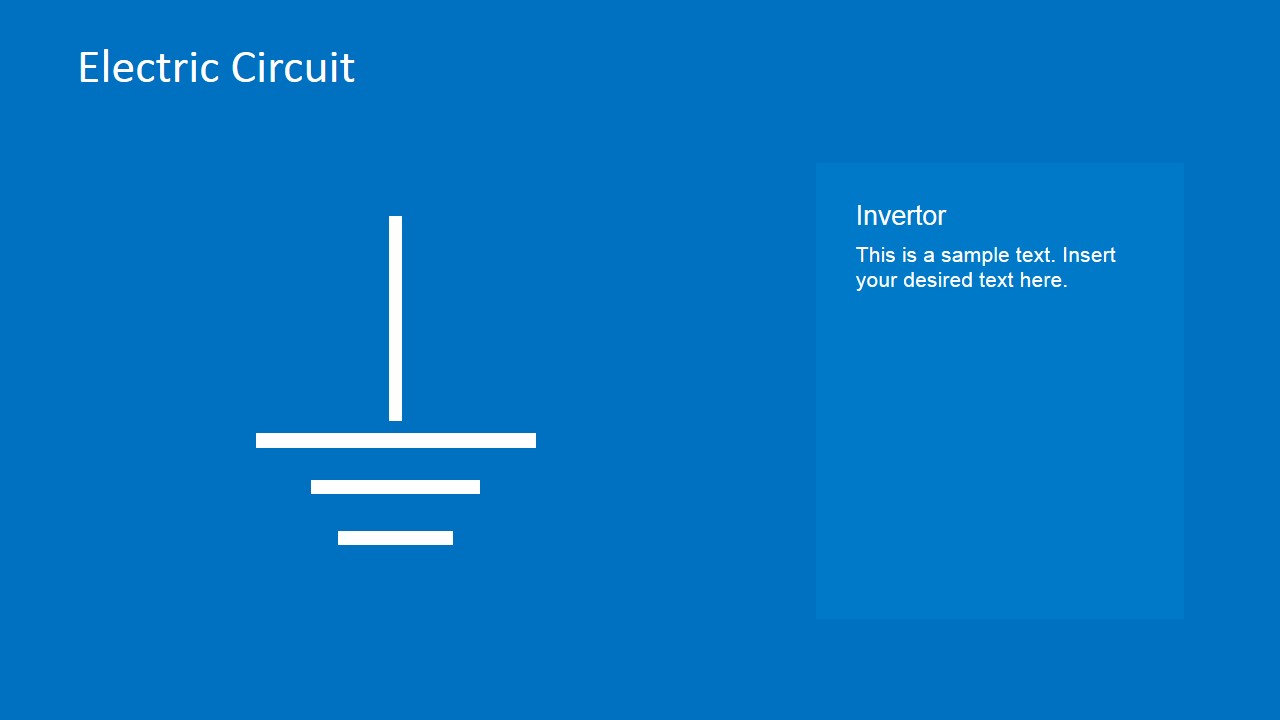 This Inverter PowerPoint Template show a different type of inverter symbol in an electric circuit. The symbol is composed of a vertical line attached to a series of horizontal lines in descending lengths. A circuit with an inverter configuration greatly reduces power consumption by constantly placing one of the transistors in off mode in both NMOS and PMOS logic states.
The PowerPoint graphic can be found in white detail against the blue presentation background. This is a specific feature of the design which mimics a blueprint design. Beside the clipart is a text placeholder, with white text. The presenter can use this to place important information regarding the slide, for the purposes of discussion. The PowerPoint objects are 100% customizable and can be edited to suit the presenter's needs and preferences.
Return to Electric Circuit Symbols Element Set for PowerPoint.