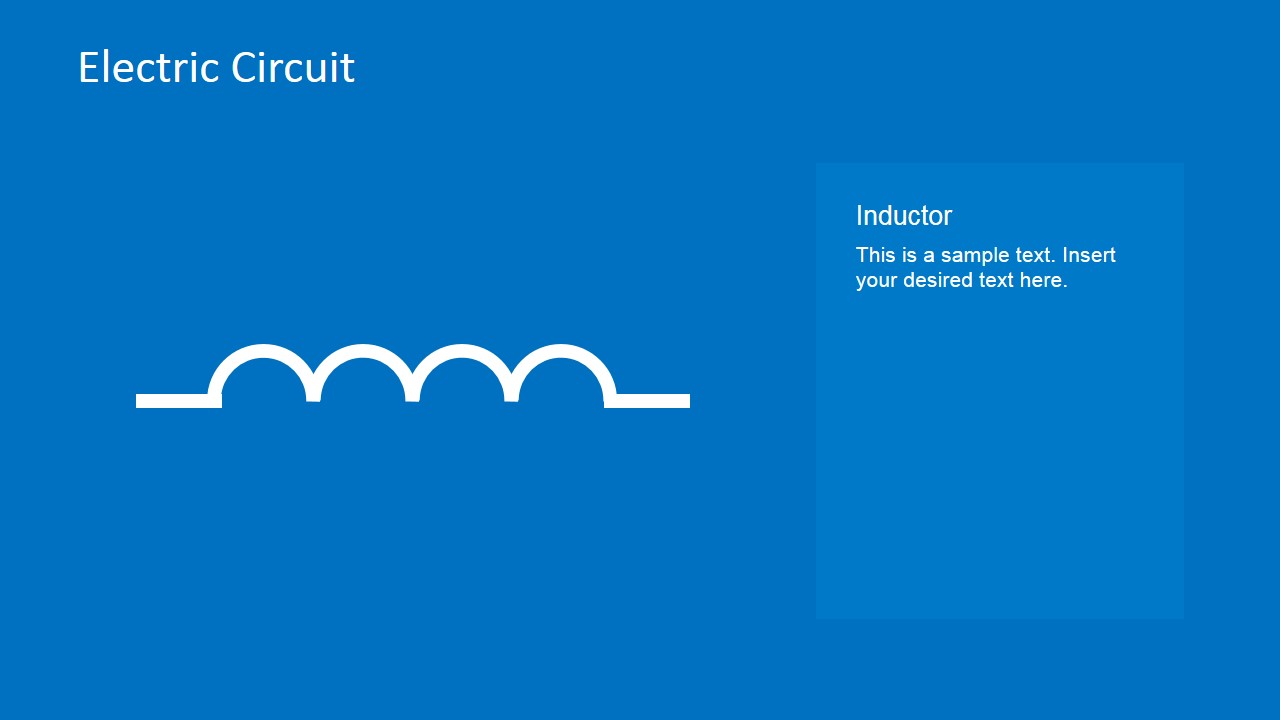 The Inductor Circuit Symbol PowerPoint Template illustrates the symbol for an inductor which is composed of a horizontal line attached to a series of curves and attached to another horizontal line. An inductor is made of coiled wire and produces magnetic field when an electric current passes through it. It is also referred to as a reactor. Inductors have varied uses ranging from home televisions and radios to transformers in power stations and supply grid.
The PowerPoint shape is found on the left side of the slide design, with a white fill. Beside this is a text box where the descriptions and related uses of the symbol and the tool it represents can be inserted. The PowerPoint objects are 100% customizable and can be edited to suit the presenter's needs and preferences.
Return to Electric Circuit Symbols Element Set for PowerPoint.