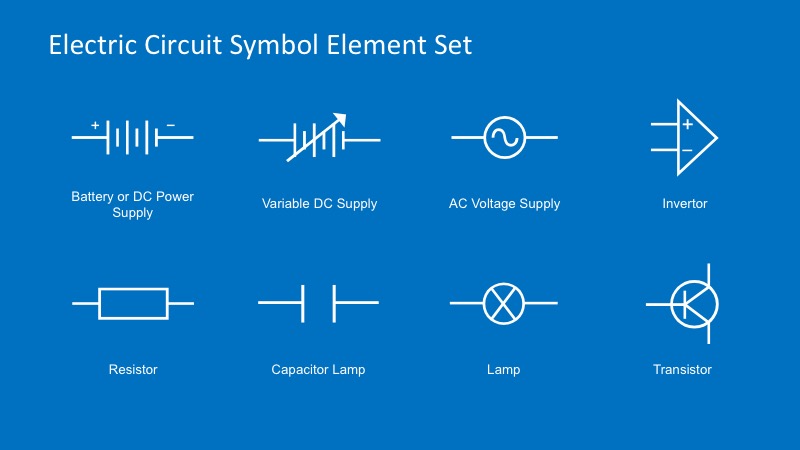 The Electrical Circuit Diagram PowerPoint Template shows a simple illustration of electric circuit symbol elements. These symbols are used to create an electrical schematic diagram. Electrical symbols vary from different countries and design platforms but they are more standardized today.
The electrical symbols featured on the template include those representing the battery, the voltage supply, the inverter, resistor, capacitor lamp, and transistor. These are created as white PowerPoint objects against a blue background, in reference to a traditional blueprint presentation. The PowerPoint objects are 100% customizable and can be edited to suit the presenter's needs and preferences.
Return to Electric Circuit Symbols Element Set for PowerPoint.