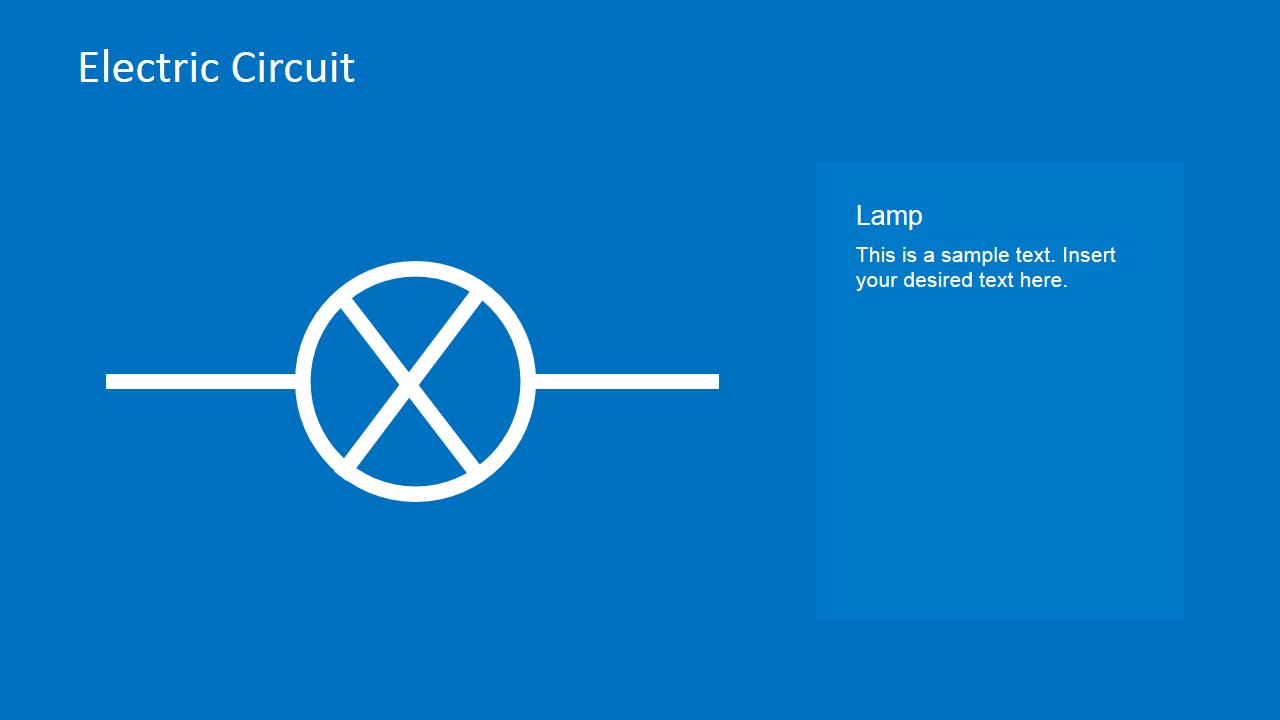 This Electric Lamp PowerPoint Template is an illustration of the lamp which is composed of a circle with two intersecting diagonal lines. It also has two attached horizontal lines at its outer left and right sides. A lamp is a common device used in a simple electric circuit models to demonstrate the actual and successful flow electrical energy. When the lamp turns on and off according to the circuit's switch, then the electric circuit is working well.
The lamp can be used as check and balance, of sorts. It makes sure that the circuit is in proper condition, and ensures that there are no shortcomings in the making of the connections. The PowerPoint objects are 100% customizable and can be edited to suit the presenter's needs and preferences.
Return to Electric Circuit Symbols Element Set for PowerPoint.