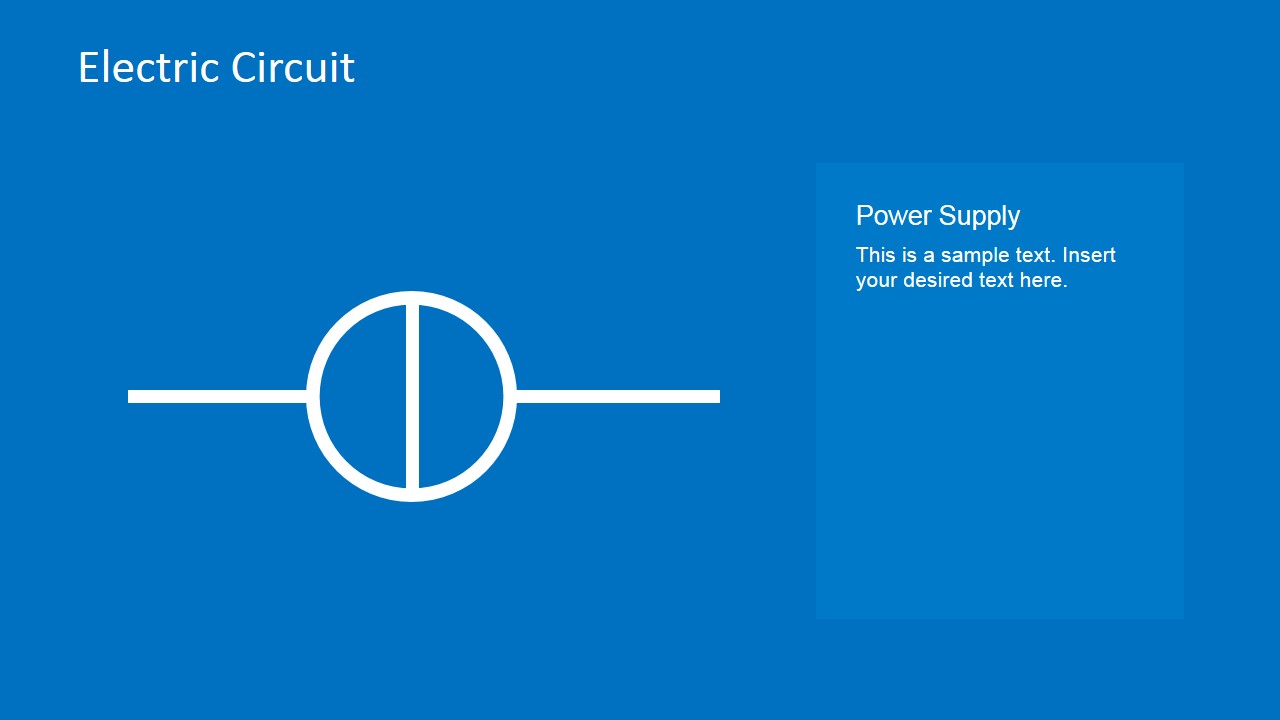 The Electric Circuit Power Supply PowerPoint Template illustrates the symbol for a power supply. The PowerPoint shape is composed of a circle with a vertical line inside and a horizontal line at both left and right side. Beside this is a text box where the additional information about the symbol and its uses can be inserted. The PowerPoint objects are 100% customizable and can be edited to suit the presenter's needs and preferences.
The power supply, or the current source, absorbs a current which is independent of the voltage. It is an electronic device which is designed to supply electricity, or electric energy, to a load. It converts one form of energy to another in order for it to become available for consumer use.
Return to Electric Circuit Symbols Element Set for PowerPoint.