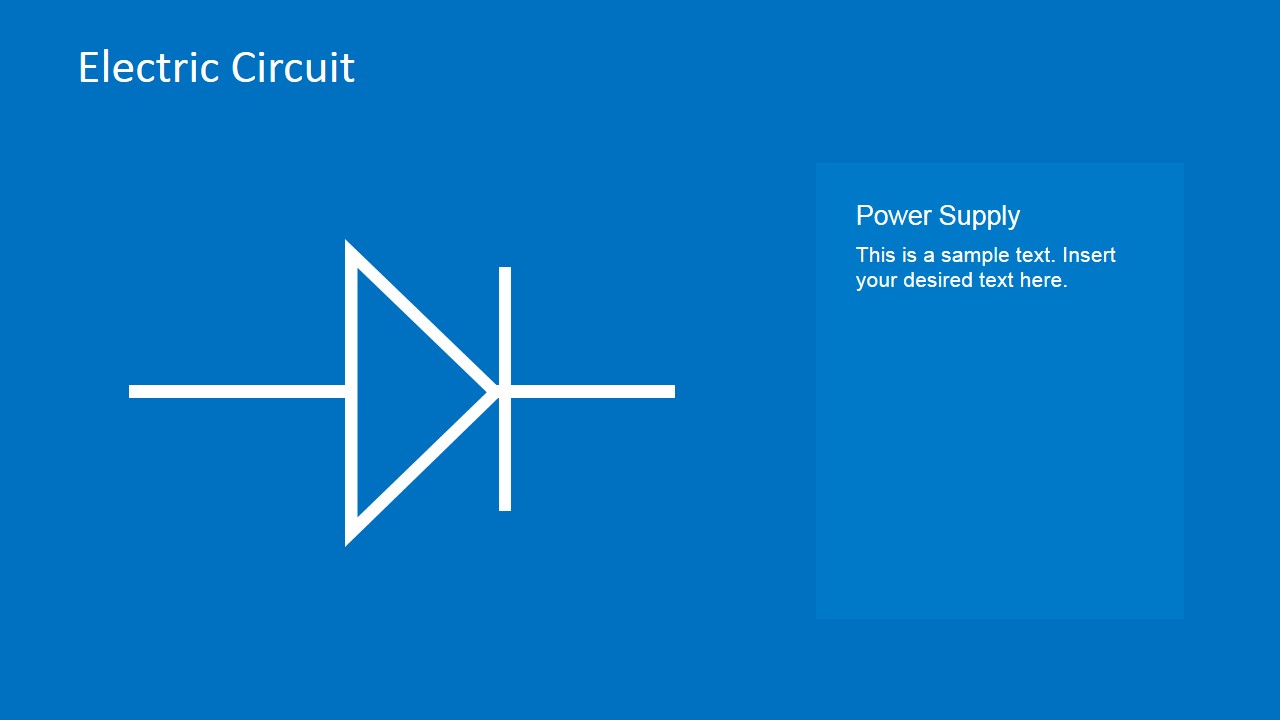 This Diode Power Supply PowerPoint Template illustrates the symbol for a diode. It is composed of a horizontal line attached to a triangle with its tip attached to a vertical line and then another horizontal line. These PowerPoint shapes are shown in white, against a blue background. This design mimics the visual impact of a blueprint. The PowerPoint objects are 100% customizable and can be edited to suit the presenter's needs and preferences.
A diode is an electrical component that allows electric current to flow in a single direction. This component can be used as a rectifier which converts electric supply AC to DC. Computers and other gadgets mostly run through a DC power supply. However, the electric power that comes from wall outlets is AC. Diodes convert AD to DC and enable us to use our computers with electricity from regular power supply.
Return to Electric Circuit Symbols Element Set for PowerPoint.