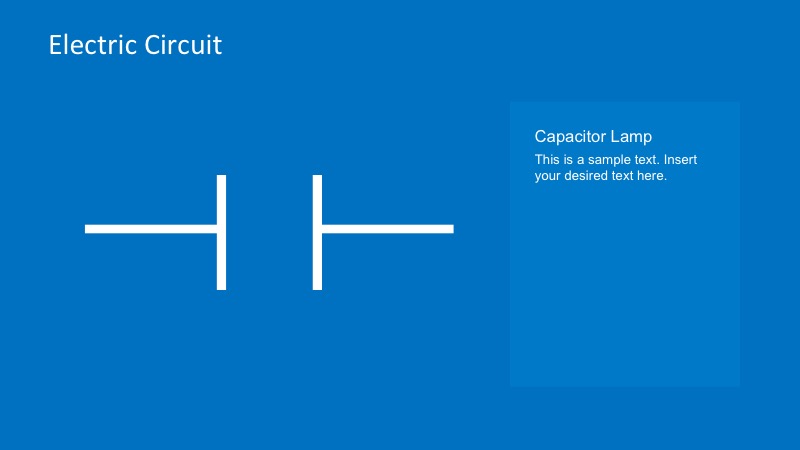 Illustrated in the slide design is a Capacitor Lamp PowerPoint Template. This PowerPoint template shows an illustration of two vertical lines with an attached horizontal line at both outer sides. This symbol represents a capacitor lamp in an electric circuit. A capacitor lamp is sometimes used to prevent false activation of other components in a circuit. The capacitor's main purpose is to regulate the flow of energy by discharging its stored electrical charge when the power is turned off. This type of electric circuit is usually seen in fluorescent or neon lamps.
The PowerPoint slide can be used in a presentation involving the electrical floor plan of a construction project. This gives the audience an initial background of symbols and inscriptions for electric circuits so they can better understand the presentation. The PowerPoint objects are 100% customizable and can be edited to suit the presenter's needs and preferences.
Return to Electric Circuit Symbols Element Set for PowerPoint.