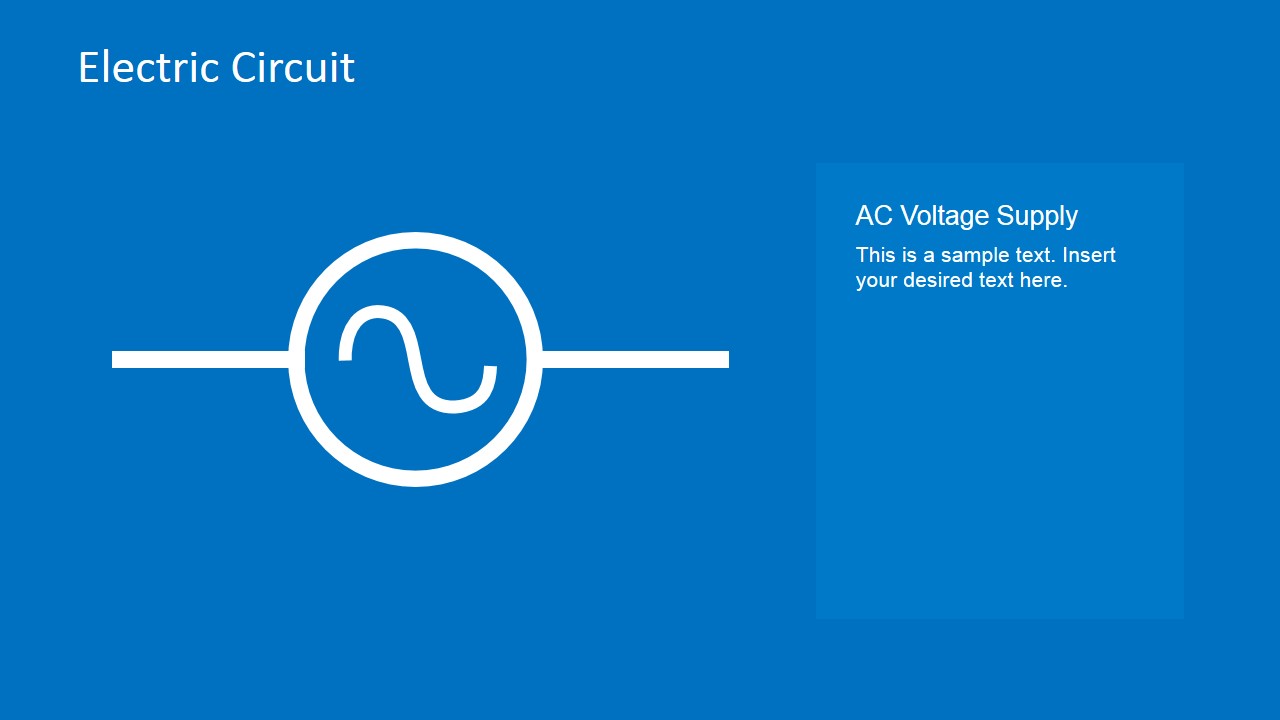 Featured in the Office template is an AC Voltage Supply PowerPoint Slide. This PowerPoint template illustrates a circuit symbol composed of a circle with a curved line inside and an attached line outside the left and right sides of the circle. This symbol is called an AC voltage supply to alternating current voltage supply. An alternating current is the form of electric energy used by business and residential consumers. It refers to the type of electricity that is supplied through electric cables and outlets.
The PowerPoint slide can be used in a business presentation focusing on the electrical plans of a certain construction project. The slide can be utilized as a sort of legend, prepping the general audience for the main part of the presentation. The PowerPoint objects are 100% customizable. They can be edited to suit the presenter's needs and preferences.
Return to Electric Circuit Symbols Element Set for PowerPoint.