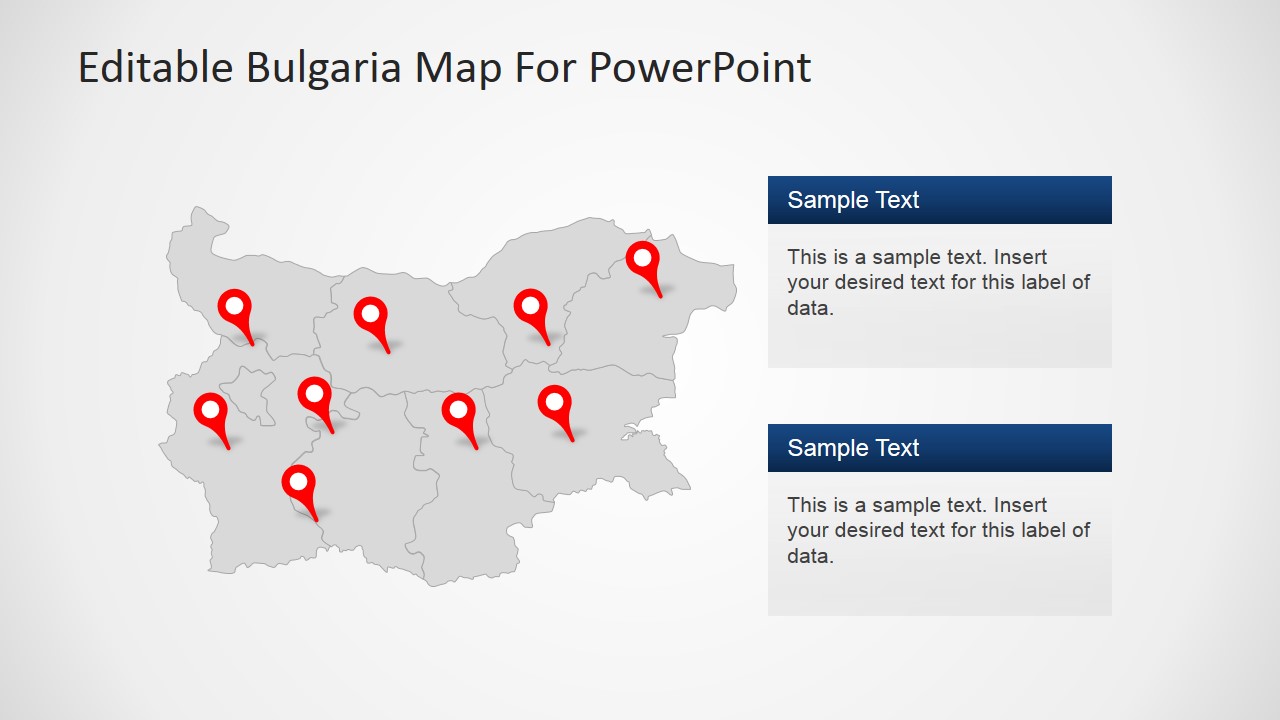 This Bulgaria Tour PowerPoint Presentation illustrates the map of Bulgaria in gray. It has discernible outlines with red balloon pins marking its various territories. Beside the map are two optional text boxes. The presenter can utilize this template in creating a Bulgaria tour package where there are several tourist spots included in the package. These destinations can be highlighted in the map to give the customers an idea where those places are located and far they are from each other. The PowerPoint objects are 100% customizable, and can be edited to suit the presenter's needs and preferences.
The slide design can be used to show different types of information regarding the country. It can be used in business presentations to show the country's commercial feasibility to international investors. The PowerPoint slide can also be used to show management the different pros and cons of establishing operations in Albania, specifically, in Tirane.
Return to Editable Bulgaria PowerPoint Map.