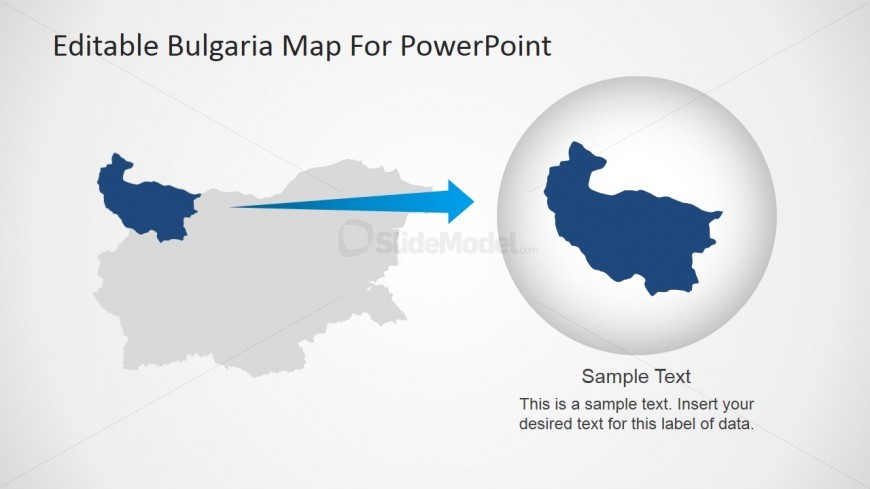 This Bulgaria Map Version PowerPoint Template illustrates a gray map of Bulgaria without its outlines. It discernibly highlights a single location in the map by coloring it with blue while the rest of the map is gray. There is also a magnified image of the highlighted location right beside the whole map. This template design has a professional look. It has quite an engaging structure that creates a clear visual guide for the participants.
The PowerPoint objects are 100% customizable and can be edited to suit the presenter's needs and preferences.
The PowerPoint slide can be used to showcase the country to company management. This allows them to consider the pros and cons of investing in the country's business. The slide design can also be used in business presentations featuring the country's economic feasibility.
Return to Editable Bulgaria PowerPoint Map.