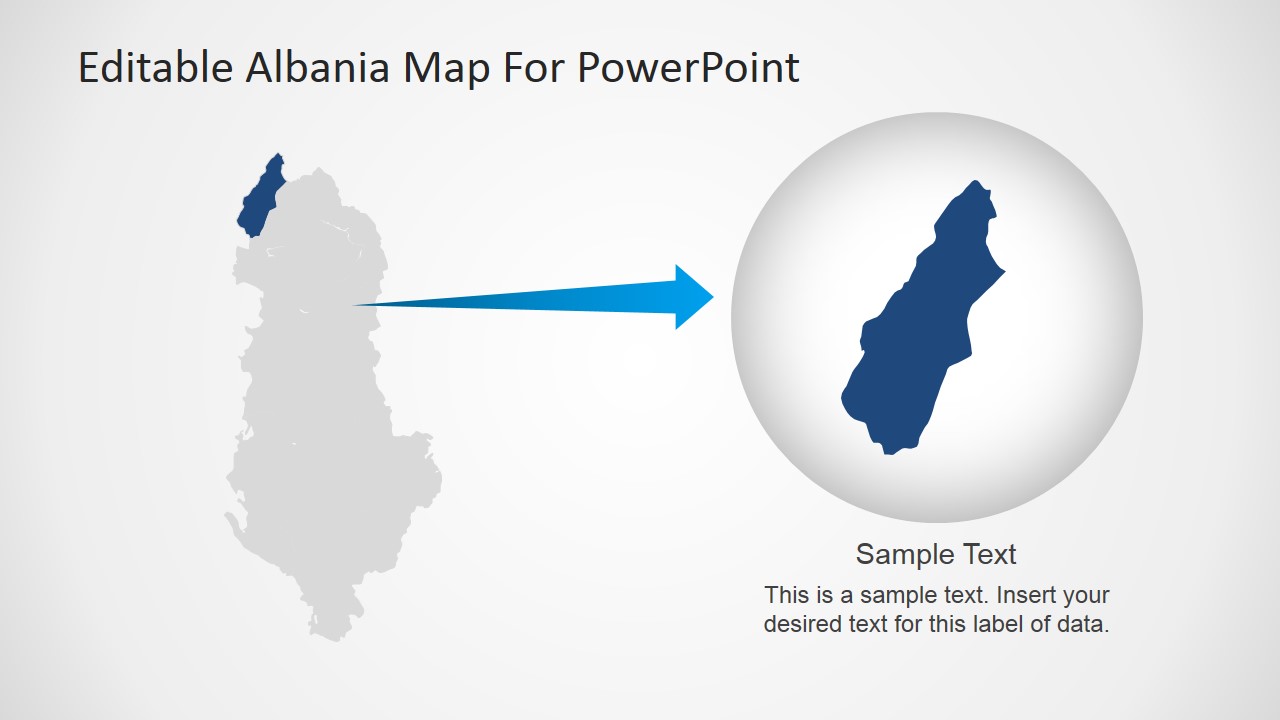 The Albania State Highlighted PowerPoint Slide shows the map of Albania without its visible regional borders and with one of its states highlighted and magnified. Each state is individually editable, even though they are not seen separated as the stroke is invisible. The user can choose which state to highlight and present their topic on the specific region magnified. The objects in this design is as editable as changing its appearance while still maintaining its PowerPoint object qualities. It can be edited to different colours, resized and make some its visual elements invisible without deleting them as one of its image qualities. These map regions can also be isolated, enlarged and presented on its own, together with other regions in their isolated form or with the smaller version of the map as shown in this example.
The slide design can be used to showcase any type of information regarding the country of Albania. The user can present the main features of the country in relation to its commercial feasibility. Information can also be presented regarding the pros and cons of establishing international operations in the area.
Return to Editable Albania PowerPoint Map.