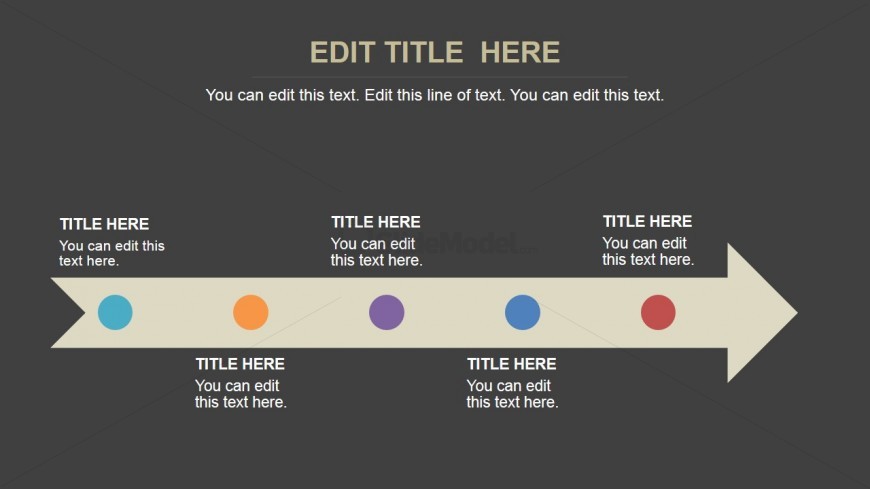 The simple arrow timeline design for PowerPoint shown on the slide design may be used to illustrate the progression of business activities involved in a marketing plan or process. The PowerPoint slide may also be utilized in presentations which show important historical events of the business organization, which contribute to a current state of affairs.
The rectangular banner arrow PowerPoint shape is located near the center of the presentation design, and contains colored circles to indicate points in time. The circular PowerPoint graphics are colored cyan, orange, violet, dark blue, and red. They have corresponding text placeholders where descriptions and labels may be inserted. The title and short descriptive statement for the PowerPoint slide may be inserted in the set of text placeholders found at the top of the slide design.
Return to Digital Marketing Slide Deck.