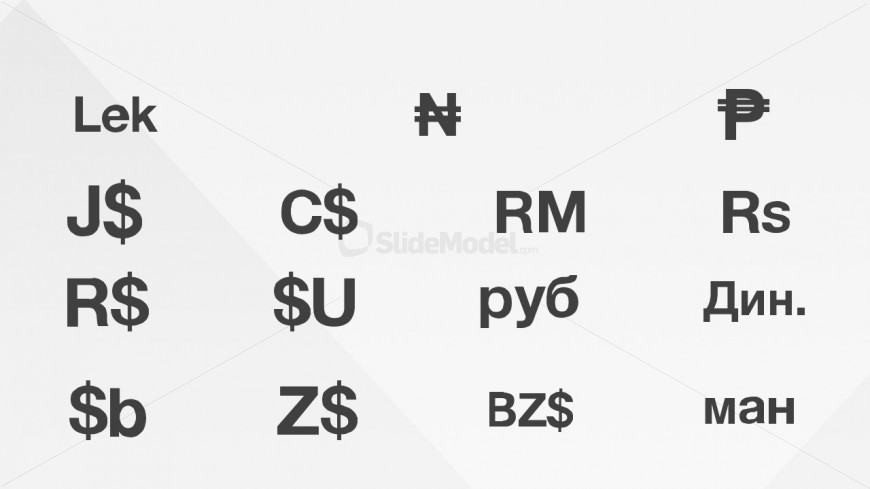 Featured on the slide design are currency symbol icons for PowerPoint, that may be utilized in presentations involving different international destinations, specifically their corresponding financial markets. The PowerPoint slide may be used to present the different currencies which are received by the business organization in their international transactions.
Found in the PowerPoint template is a gray background. It also contains black currency PowerPoint graphics which include the icons for Albanian lek, Nigerian naira, Philippine peso, Jamaica dollar, Canadian dollar, Malaysia ringgit, Mauritius rupee, Brazil real, Uruguay peso, Russia ruble, Serbia dinar, Bolivia boliviano, Zimbabwe dollar, Belize dollar, and Azerbaijan new manat. All PowerPoint objects are 100% editable to suit the presenter's needs and preferences.
Return to Currency Symbols PowerPoint Icons.