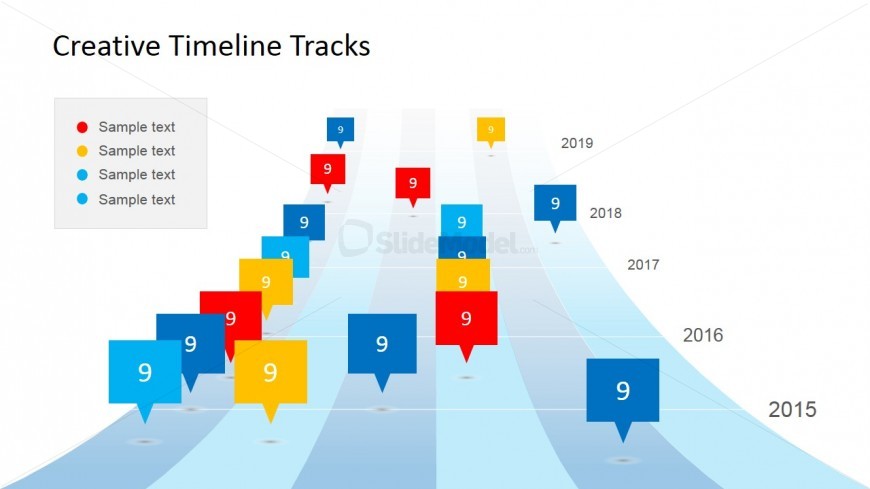 The planning timeline idea design for PowerPoint found on the Office template may be used to present the schedule of planned organization activities and events across several time periods. It may also be used to show a proposal of marketing events and activities, and their corresponding number of target customers.
At the lower middle of the slide design is a roadmap PowerPoint graphic which is divided vertically into six colored alternately in blue and cyan, and horizontally by thin white lines, into years. Across the PowerPoint diagram are several dialog boxes of decreasing sizes, and of different colors, which may be in red, yellow, blue and cyan. The dialog boxes contain text placeholders for numbers, while their corresponding legend may be found at the upper left of the PowerPoint slide. All PowerPoint objects are 100% customizable to suit the presenter's needs and preferences.
Return to Creative Timeline Tracks PowerPoint Template.