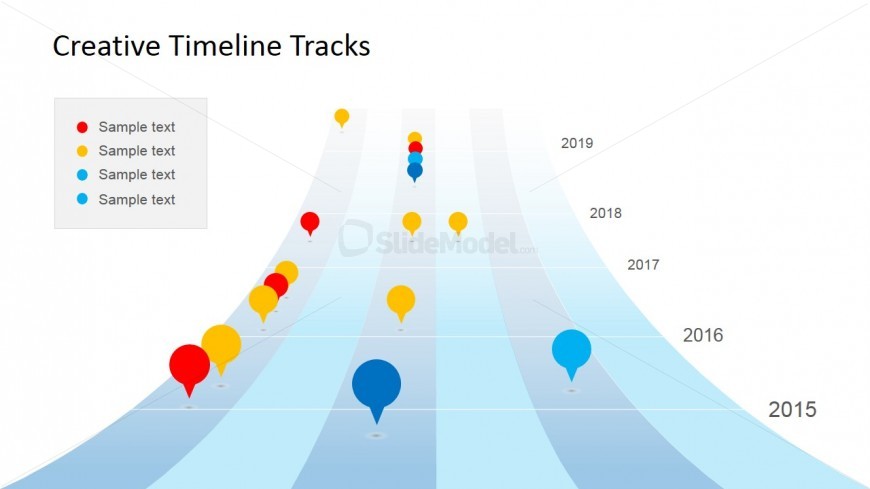 The creative planning timeline design for PowerPoint found on this Office template may be used as a visually-appealing alternative to an otherwise bland timeline presentation. It may be used to show the frequency and timing of certain company events, planned out across five consecutive years, which may allow the company and its constituents to a proper perspective of organizational goals.
The slide design shows a roadmap PowerPoint graphic with six sections alternating between blue and cyan. Across the presentation design are several balloon pins, found on the area assigned to the time periods in which they occur. The roadmap is further divided vertically into years. The balloon pins may be colored red, yellow, blue, or cyan. A legend on the upper left of the PowerPoint template may be used to identify which types of activities these balloon pins represent or which departments they focus on, such as purchasing, receiving, accounting, or factory. The PowerPoint objects are 100% customizable to suit the presenter's needs and preferences.
Return to Creative Timeline Tracks PowerPoint Template.