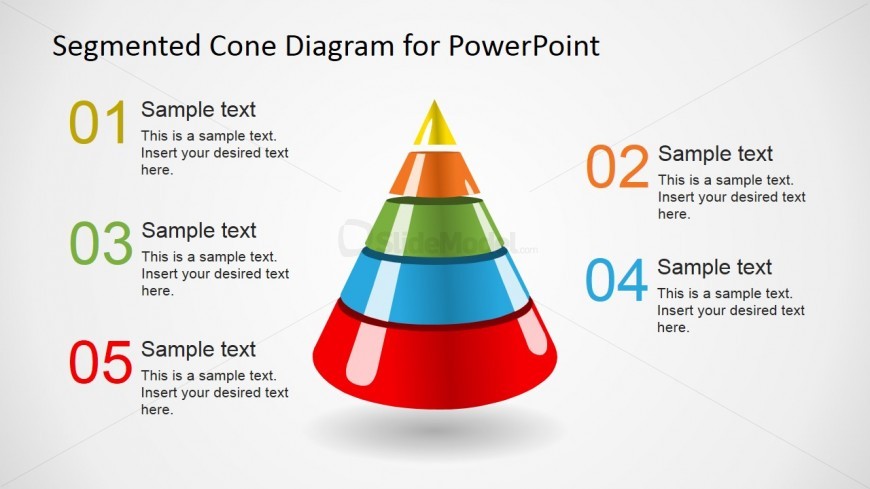 Located in the PowerPoint slide is a 5-level 3D segmented cone diagram, which may be used to show a hierarchy of organizational elements, such as in employee positions and departments. It may also be utilized in presenting the composition of a specific company product or service.
The main feature of the PowerPoint template is a conical PowerPoint shape found at the center of the slide design. The PowerPoint graphic is divided segments. These segments, colored yellow, orange, green, blue, and red, are represented by colored number found on the presentation design. Each of these numbers have corresponding text placeholders for descriptions and labels. The PowerPoint objects are 100% customizable to suit the presenter's needs and preferences.
Return to Creative Segmented 3D Cone Diagrams for PowerPoint.