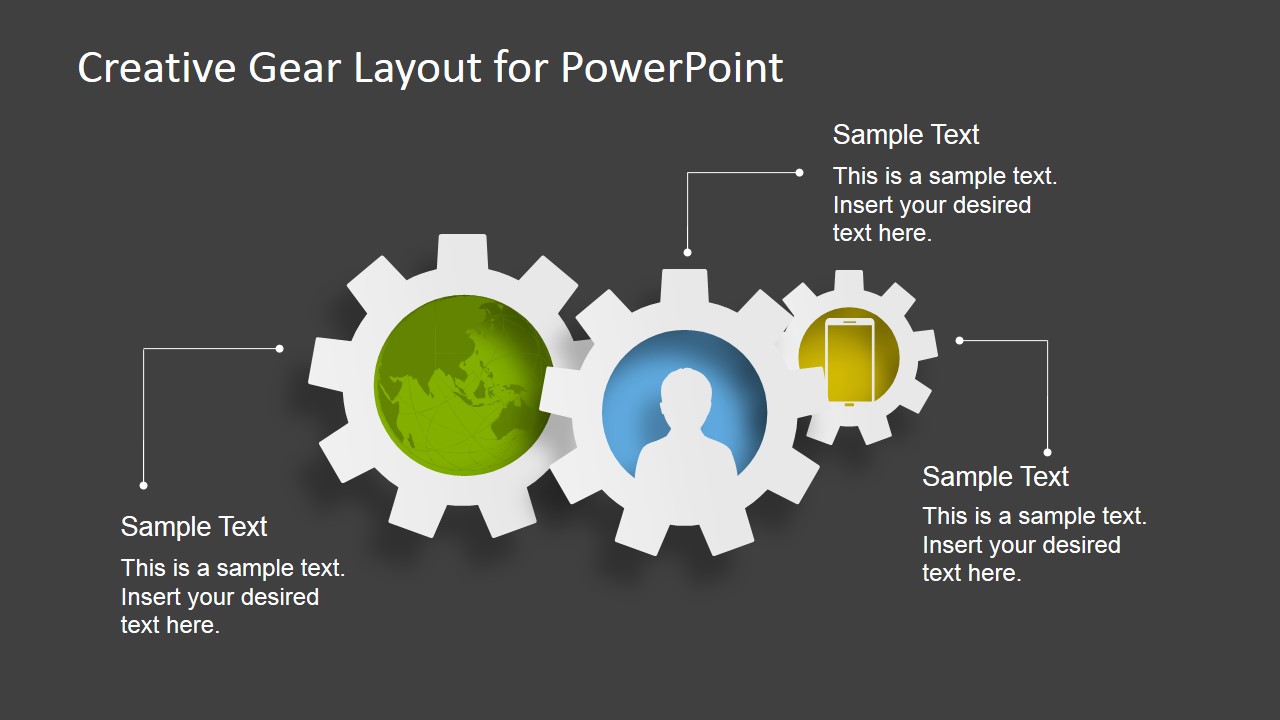 Featured on the Office template is a 3-gear layout for PowerPoint, which may be used in presentations which aim to show the interconnection of three different business departments and components. It may also be used to represent how the business organization works, and how global operations affect the company products and services.
At the center of the PowerPoint slide are three gears which are shown in a group. Each of these gears contain a circular PowerPoint graphic at the center, such as a green earth, a blue office worker profile, and a yellow smartphone. A text placeholder where descriptions may be inserted is connected to each gear by a thin gray line. All PowerPoint objects are 100% customizable to suit the presenter's needs and preferences.
Return to Creative Gear Layout PowerPoint Template.