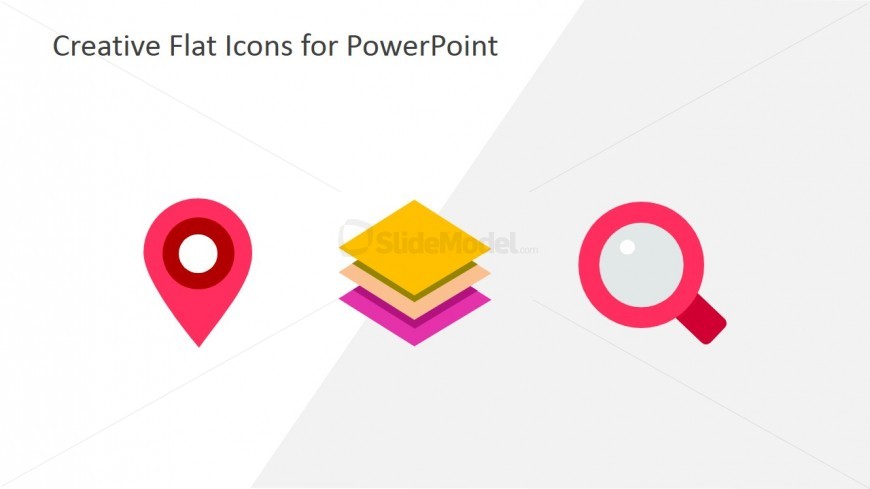 The exciting business icons for PowerPoint found on the slide design may be used as visual clues to the presenter as to the topics to be raised for discussion. The Office template may also be used as an introductory slide to a presentation representing new business expansion locations, layers of business and marketing plans, and organizational check-and-balances such as internal auditing and file organization.
The PowerPoint slide contains three PowerPoint graphics of vector illustrations. These graphics are icons for GPS, a layer of pink, peach, and yellow squares, and a magnifying glass. These are found in a horizontal line at the center of the PowerPoint template. All PowerPoint objects are 100% customizable to fit the presenter's needs.
Return to Creative Business Flat Icons for PowerPoint.