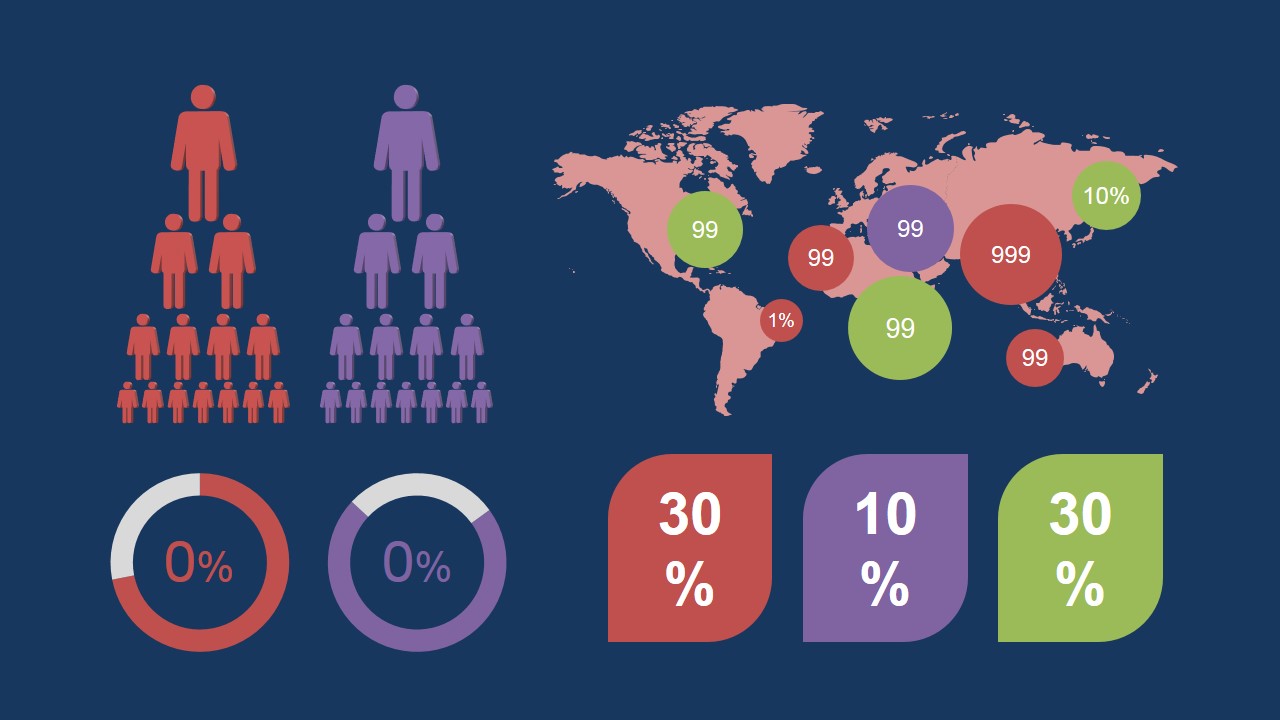 The PowerPoint slide contains Icons and Clipart for Infographics. These can be used to show a summary of the company demographic to be used in personnel profiling. It can also be utilized in marketing presentation to show the composition of the client base. This allows the management to refocus its efforts and make corporate processes more efficient.
The slide design contains two sets of employee icons. The first is one of male PowerPoint clipart, while the other is of female icons. These are shown in a pyramid diagram. The slide design also contains a world map diagram which contains circular shapes. These are used to show the respective percentages corresponding to the demographic. The PowerPoint objects are 100% editable and can be edited to suit the presenter's needs and preferences.
Return to Corporate Board and Team of Executives.