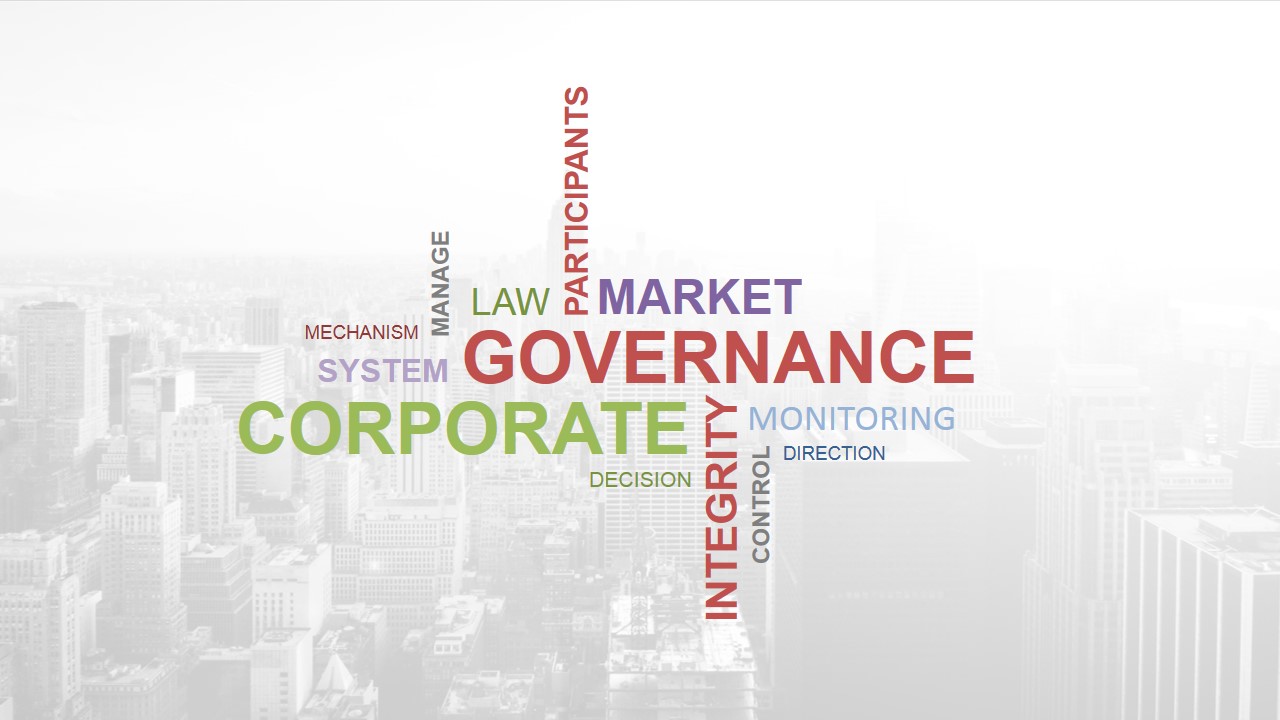 The PowerPoint slide contains a Generic Corporate Buzzwords Word Cloud. It contains the following words: corporate, system, mechanism, manage, law, participants, market, governance, monitoring, direction, control, integrity, decision. These have been arranged as a collage of key words. The presenter can edit any of the words, their size, and color to illustrate a particular point to the audience. This can be done without compromising clipart quality.
The slide design can be used to show an overview of several key terms which are generally used in business. These can even involve technical jargon which would not have otherwise been made known. The presenter can also use the slide to provide a general context of the presentation to the audience.
Return to Corporate Board and Team of Executives.