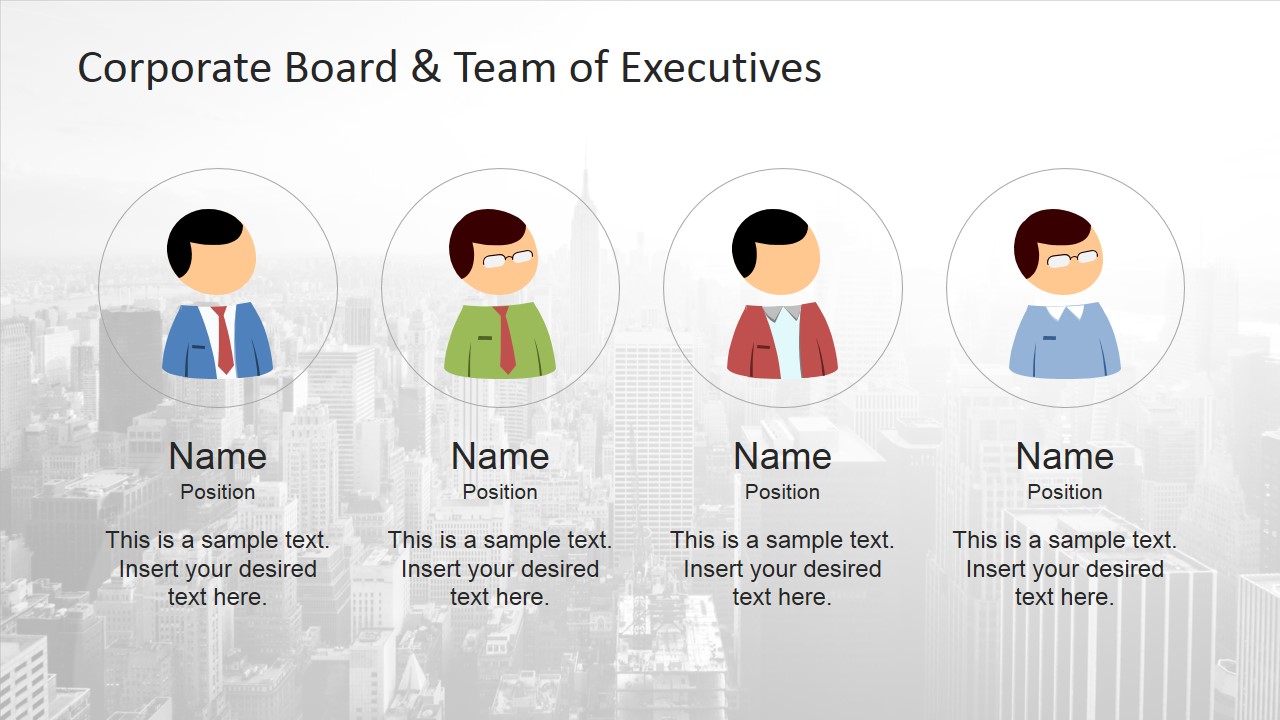 Located on the PowerPoint template is an Executive Team Descriptor Slide Design. It shows four high quality clip art icons. These represent four different businesspeople. Below these images are editable text boxes. The content of the slide are created as PowerPoint objects. As such, they can be modified to suit the presenter's needs and preferences.
These can be used to describe the sorts of roles that are undertaken by a typical board of directors. Such roles include, but are not limited to: governing the organization by establishing broad policies and objectives; selecting, appointing, supporting and reviewing the performance of the chief executive; ensuring the availability of adequate financial resources.
Return to Corporate Board and Team of Executives.