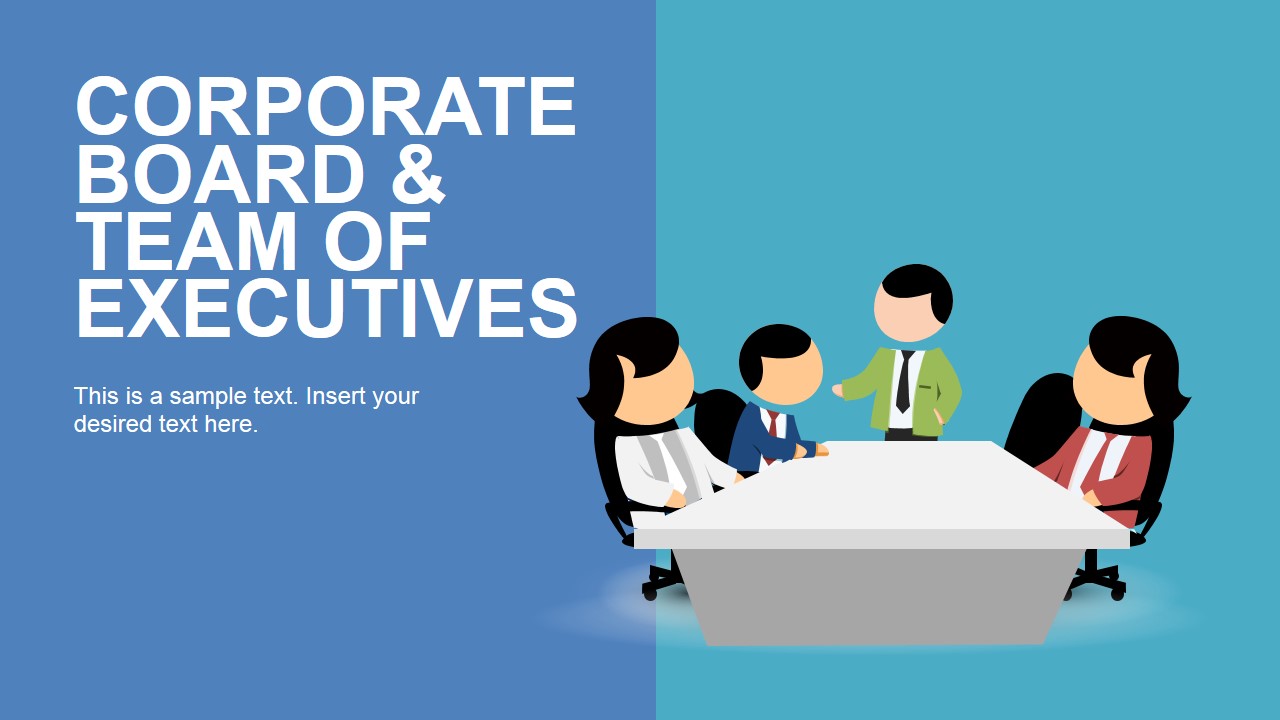 The Corporate Board Headline Slide Design features a high quality clip art vector image of four businesspeople around a table. The business people are illustrated by four cartoon illustrations of two male characters and two female. The presenter can use this fully customizable slide and the editable text box to represent the role played in a business by a corporate board.
The PowerPoint slide can also be used as a section header for a presentation that aims to discuss and elaborate on the Board and its members. This allows the general audience to gain a better understanding of the Board's duties and responsibilities to the organization. The PowerPoint objects are 100% editable and can be customized to suit the presenter's needs and preferences.
Return to Corporate Board and Team of Executives.