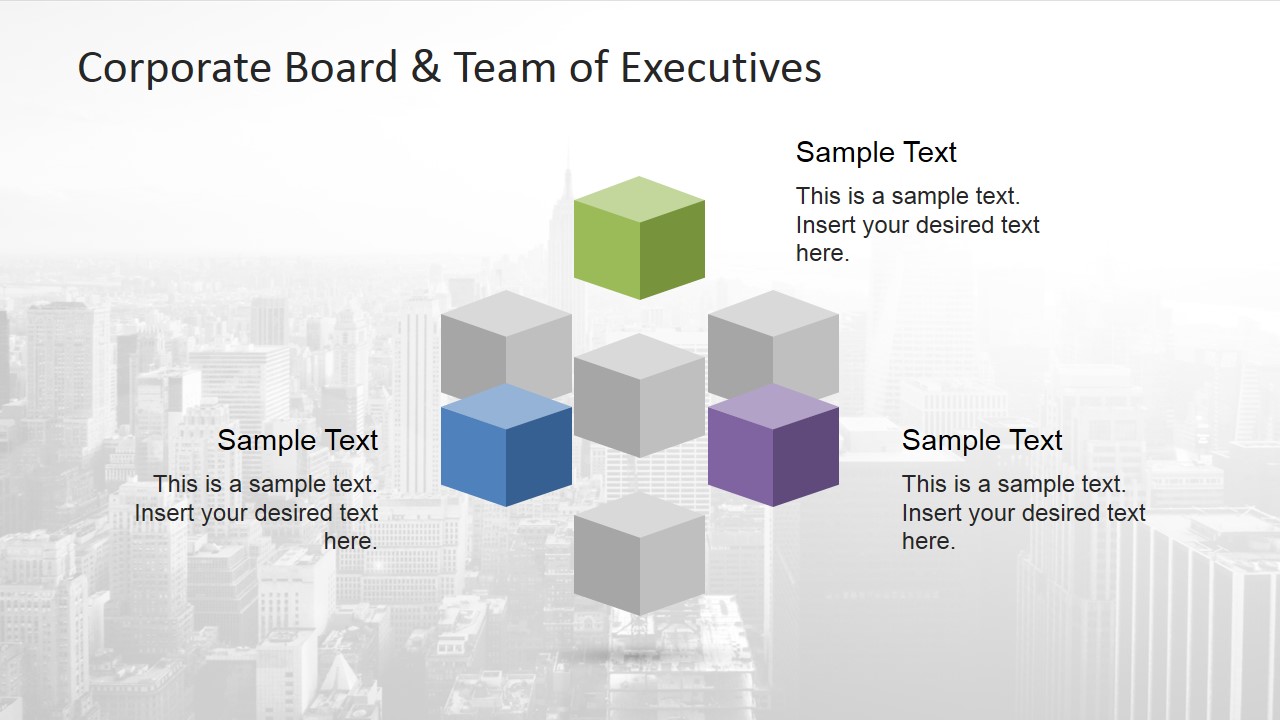 The PowerPoint slide features a 3D Cube Diagram for PowerPoint. It contains seven high quality cubes PowerPoint Shapes. These have been used to demonstrate division of power within a corporate board of executives. The presenter can choose to discuss how a board of directors consists of a Director, an internal director and an External director, an Executive director (sometimes referred to as a CEO) and, in some cases, a silent partner. These different roles are represented by one of the seven cubes.
The cubes are shown as forming a 3D cross diagram. Three of the cubes have been highlighted, in green, blue, and violet. The rest of the cubes are in gray. These can represent three active members of the Board. The respective details may then be inserted in the text placeholder found near each PowerPoint shape. The PowerPoint objects are 100% editable, and can be edited to suit the presenter's needs.
Return to Corporate Board and Team of Executives.