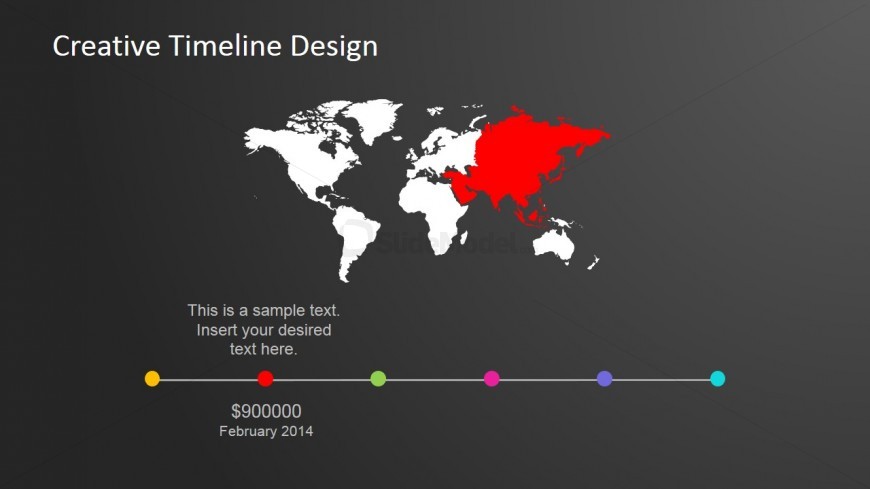 This Worldwide Timeline PowerPoint Presentation presents the second milestone in the timeline. It highlights the continent of Asia and the timeline marking February 2014. As the presentation moves along the timeline, it is notable that the highlighted continent lights up with a color matching its place in the timeline, while the rest of the map gets a white color. This template is great for demonstrating multinational business goals in a worldwide setting. In this template, the mapped goal is $900,000 in Asia by February 2014.
A major use of the slide design can be to provide a summary of the company's planned objectives. These can involve advertising and other marketing strategies that is to be implemented within the time span. The PowerPoint objects are 100% editable. They can be customized to suit the presenter's specific needs and preferences.
Return to Continental Worldmap Horizontal PowerPoint Timeline.