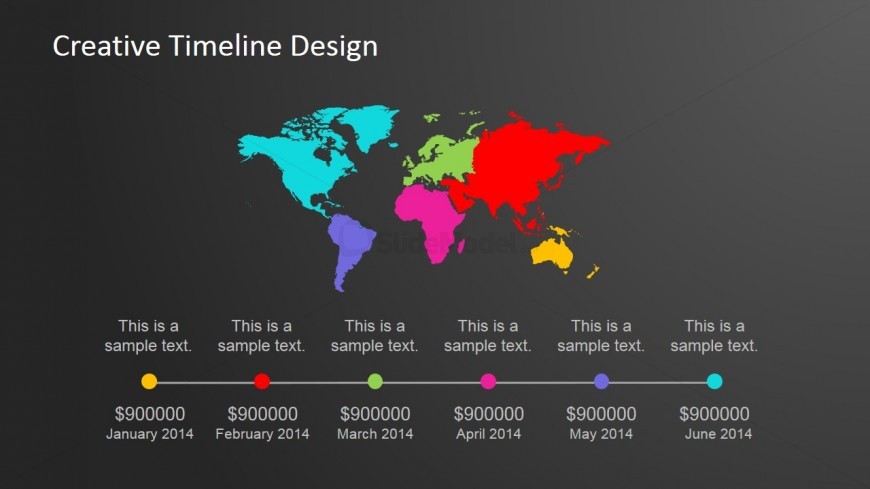 This World Map PowerPoint Presentation is a highly-professional design that illustrates the world map in pastel colors. The colors in the map look lively and elegant with its dark gray gradient background. This template has a simple timeline marked with colored circles. The circles are color-coded to match a particular continent in the map. The milestone being highlighted in the timeline also highlights its corresponding continent as the presentation moves along. This way, both the milestone and the continent are clearly identifiable in the presentation slide.
The PowerPoint slide can be used to present an overview of the company's projected sales or goals. It can be used to present management with future objectives so they can modify their plans accordingly. The PowerPoint objects are 100% editable, and may be changed to suit the presenter's needs and preferences.
Return to Continental Worldmap Horizontal PowerPoint Timeline.