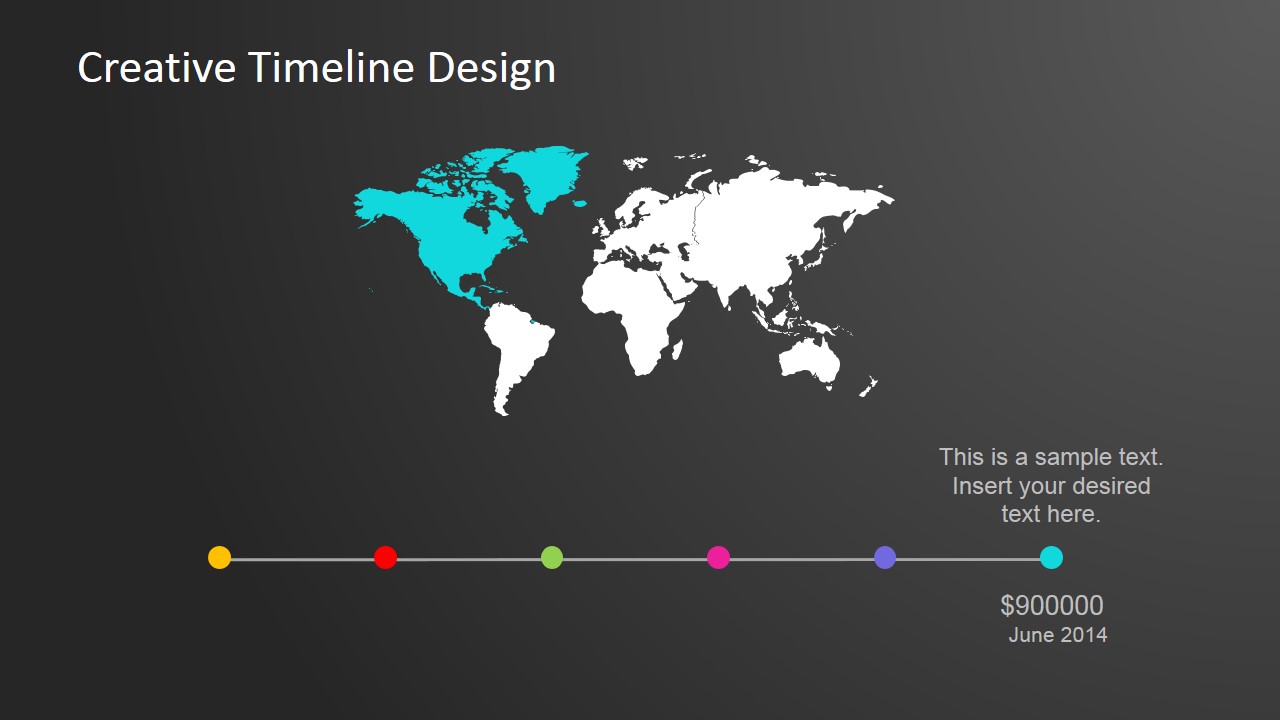 The North America Timeline PowerPoint shows a world map diagram and a segmented timeline. The PowerPoint template shows Mexico, the United States, Canada, and Greenland, as the current countries in the timeline's objective. Its goal and time frame is consistent: $900,000 by June 2014. The difference lies in the opportunity waiting in the continent. This timeline may have the same goals and time frame but each continent is different from each other. Some continent may exceed the timeline's goals and some may not be able to reach the goal in time.
The segmented timeline consists of a straight line with six colored dots. These are made to correspond to the six inhabited continents. The last dot, colored cyan, represents the continent of North America. This may be used to present the company's long-term objectives. The PowerPoint objects are 100% editable, and may be modified to suit the presenter's needs and preferences.
Return to Continental Worldmap Horizontal PowerPoint Timeline.