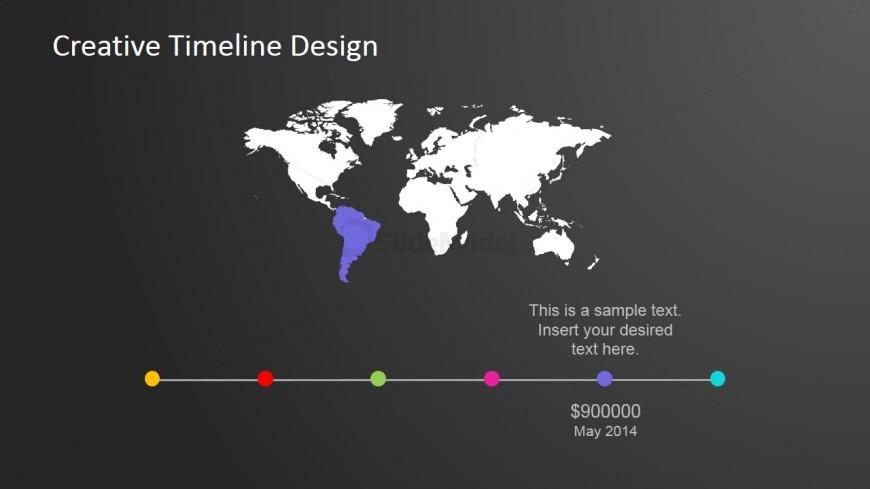 The Milestones PowerPoint Slide features a timeline, made of a segmented line with dotted milestones. It also contains a world map diagram found above the timeline. This PowerPoint template shows South America as the current continent in focus for the timeline's May 2014 goals. The goals in the timeline are just one month apart from each other, for all plans involving the continents. Its dates a well as the goal marks or milestones in the timeline can be moved in different ranges.
The timeline can be used to present a company's specific long-term goals. This provides a brief view of the company's objectives for a specific period of time. This could include financial goals such as projected sales. Another use can be to show the state and goals of the company's international marketing strategies. The PowerPoint objects are 100% editable and can be modified to suit the presenter's needs and preferences.
Return to Continental Worldmap Horizontal PowerPoint Timeline.