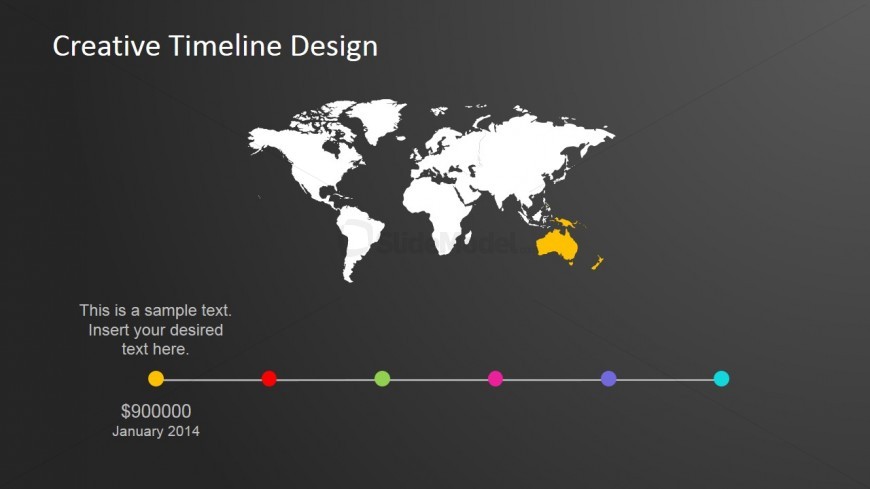 This Creative Timeline PowerPoint Slide shows the first milestone in the timeline. The date shows January 2014 and its corresponding continent, Australia. This relationship is highlighted in yellow, while the rest of the map is colored in white. Other milestones in the timeline are also bank but keep their color codes. The milestone's yellow color instantly identifies its corresponding continent. The design easily implies that $900,000 is the goal for January 2014 in Australia.
The slide can be used to indicate a series of goals set by the company management. It can also provide an overview of the company objectives. This helps key executives prepare business plans and proposals accordingly, as well as supply a look into the company's future plans. The PowerPoint objects are 100% editable, and can be edited to suit the presenter's needs and preferences.
Return to Continental Worldmap Horizontal PowerPoint Timeline.