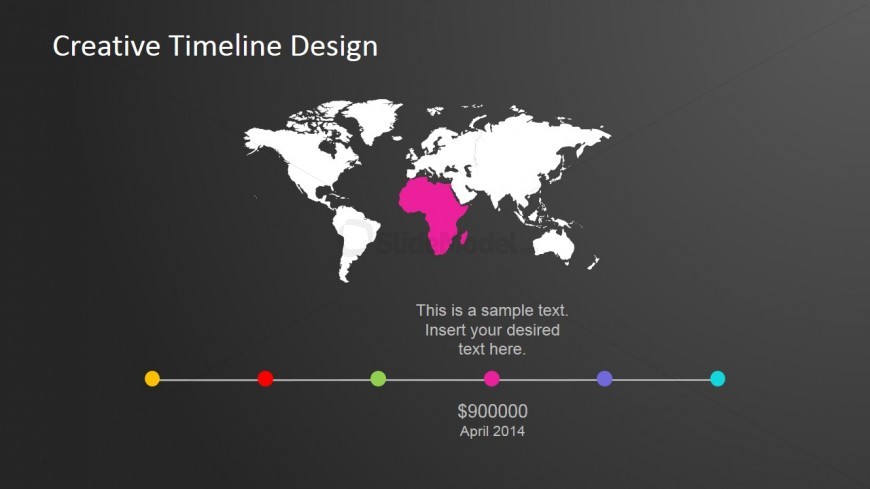 This Creative Time and Goal PowerPoint Presentation shows a timeline reaching an April 2014 goal of $900,000. This is indicated on a segmented timeline near the bottom of the slide. There are six dots on the timeline, indicating the different milestones. A world map diagram is above the timeline. The fourth dot is colored pink, matching the color of the continent of Africa on the map.
The template's design clearly demonstrates time and goals in relation to different continents around the world. This creative design is great for plotting timeline and goals for sales, brand recognition, and other business plans implemented worldwide. The template's consistent pattern makes it easy for the audience to anticipate and understand the objective of the presentation. The PowerPoint objects are 100% editable, and may be modified to suit the presenter's specific needs.
Return to Continental Worldmap Horizontal PowerPoint Timeline.