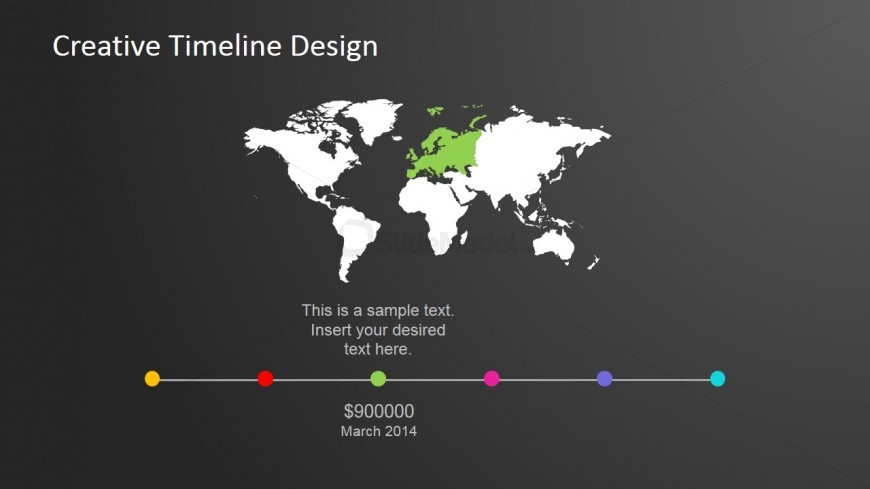 The Continent Planning PowerPoint Template is perfect for continent timeline planning. In this template, the timeline moves on to the third milestone. It is colored green and its matching continent is Europe with a goal date of March 2014 and the same goal of $900,000. The date, amount and continent can mean a lot of things as a timeline milestone but the design makes it easy for the audience to interpret the presentation. The rest of the details are preserved to the host's speech and dialogues.
The world map PowerPoint graphic is found at the middle of the slide. The milestone, shown as a segmented line, can be found below the map. The milestone itself contains five dots to indicate milestones. These are colored yellow, red, green, pink, violet, and cyan. All PowerPoint objects are 100% editable to suit the presenter's needs and preferences.
Return to Continental Worldmap Horizontal PowerPoint Timeline.