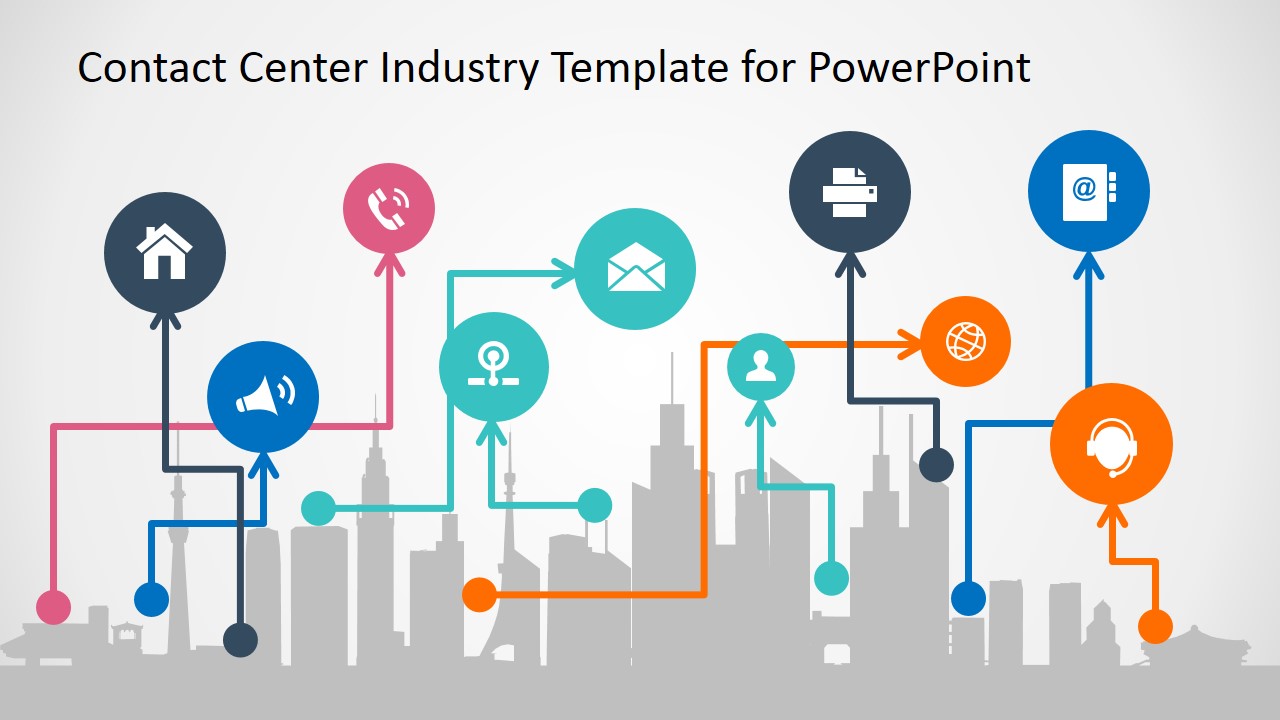 This presentation includes a PowerPoint Slide for Modern Communication for Business. It illustrates a communication traffic diagram. In most cases, most companies haven't integrated all communication modes they have into one CRM system manned through their contact center company. A CRM system designed to be a communications center saves manpower and time. Tis system also promotes a higher level of efficiency.
Shown on the presentation background is a city skyline in gray. This can represent corporate operations in high-profile locations, such as in metropolitan cities. There are ten icons found across the PowerPoint slide. These are contained in circular PowerPoint shapes. They are also connected to intersecting lines of the same color as the icon badge. The PowerPoint objects are 100% editable. They can be edited to suit the presenter's specific needs.
Return to Contact Center Industry PowerPoint Template.