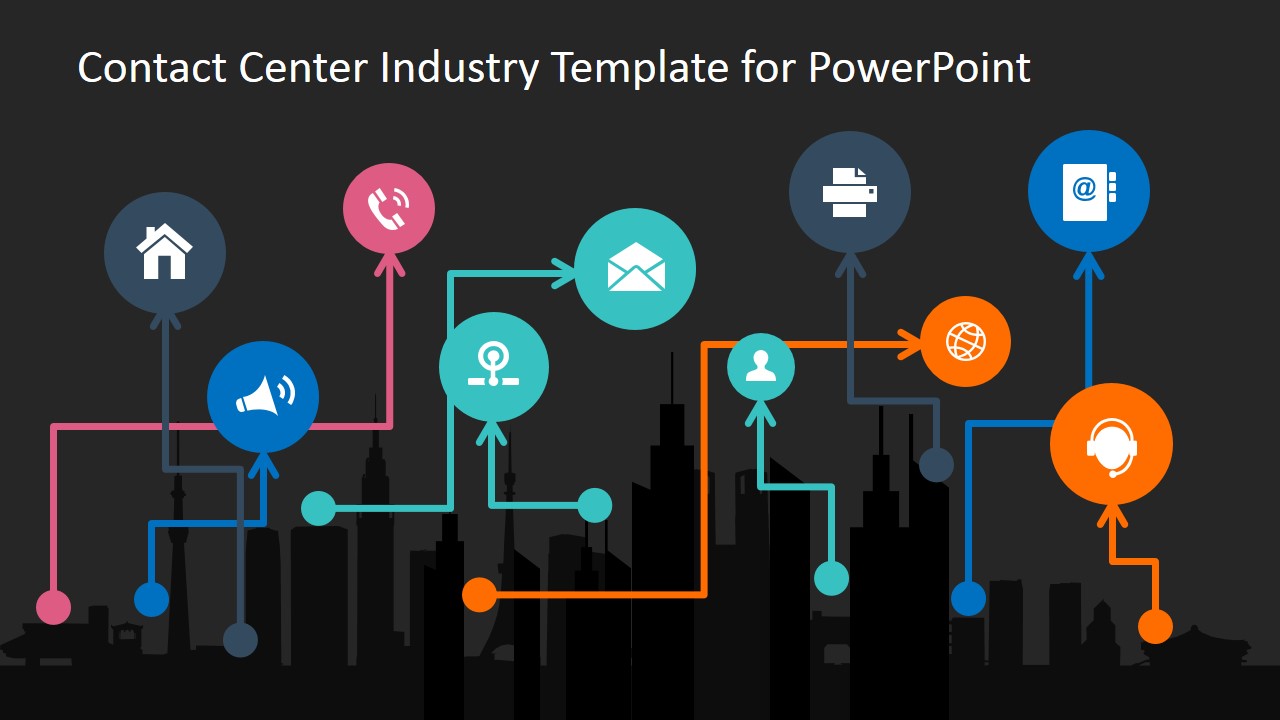 Featured on the slide design is a PowerPoint for ways of communication, which may be used to represent different communication channels which the business organizations uses. It may also be used to show the interconnection of different communication strategies and customer relations services.
Found in the presentation background is a city skyline in shades of black and gray. Ten circular PowerPoint shapes colored in dark blue, blue, pink, cyan, and orange, are found in the slide design. The shapes contain generic icons such as a house, a speaker, a phone, mail, and an address book. The PowerPoint objects are 100% editable to suit the presenter's needs and preferences.
Return to Contact Center Industry PowerPoint Template.