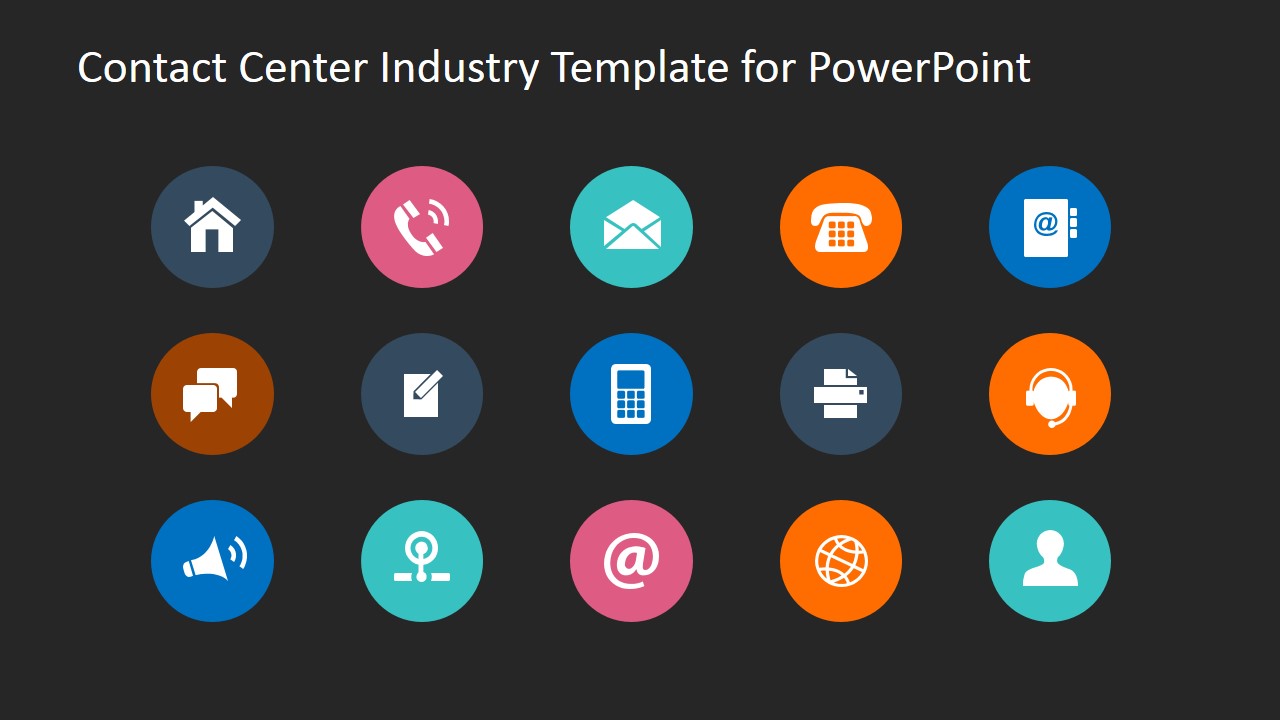 The PowerPoint design for reaching out to customers contains generic icons which may be used as an introductory slide to a presentation involving effective customer communications. It may also be used as a section header.
The PowerPoint slide contains fifteen generic communications and business icons, which are contained in circular PowerPoint shapes which may be dark blue, pink, cyan, blue, or brown. These icons include a house, a phone, mail, an address book, dialog boxes, a calculator, a speaker, a globe, and a person. The presentation background is dark gray. The PowerPoint objects are 100% customizable to suit the presenter's needs and preferences.
Return to Contact Center Industry PowerPoint Template.