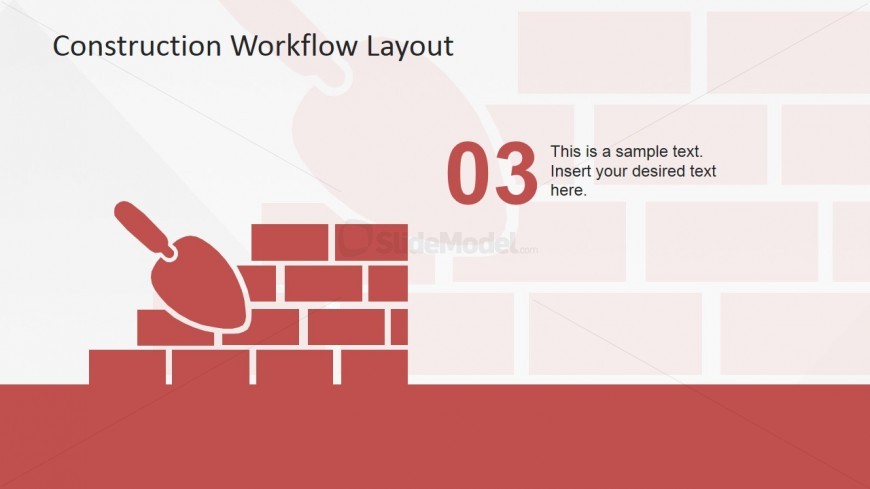 The wall bricks and trowel clipart PowerPoint design may be used to represent the construction or the stage of accomplishment of a certain marketing project. It may also be utilized in presentations involving different procedures occurring in varying degrees of completion.
The PowerPoint graphics, the wall bricks and trowel, are found in red near the bottom of the PowerPoint slide, and on top of a rectangular PowerPoint shape. The same image is found in watermark form in the presentation background. Located on the right side of the slide design is the number three, in red, and a text placeholder where descriptions and explanations may be inserted. The PowerPoint objects are 100% editable to fit the presenter's needs and preferences.
Return to Construction Workflow Layout for PowerPoint.