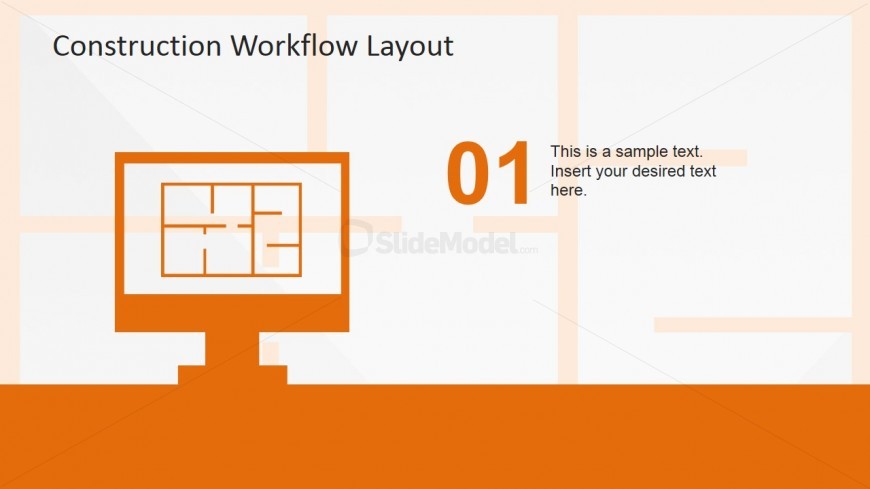 The Design Plan in AutoCAD for Construction Industry on the slide can be used in design processes. It can show a series of steps involving the stages of product design. Several roles and disciplines play a part in the formal design team, such as interior and energy distribution design. This allows the presenter to give management an overview of the design phase.
Featured on the slide is a computer monitor which shows a maze. It is colored in orange, and is found on a rectangular platform of the same color. A watermark version of the monitor can be found in the presentation background. Also found on the PowerPoint slide is a text placeholder where descriptions may be inserted. All PowerPoint objects are 100% editable, and may be modified to suit the presenter's needs.
Return to Construction Workflow Layout for PowerPoint.