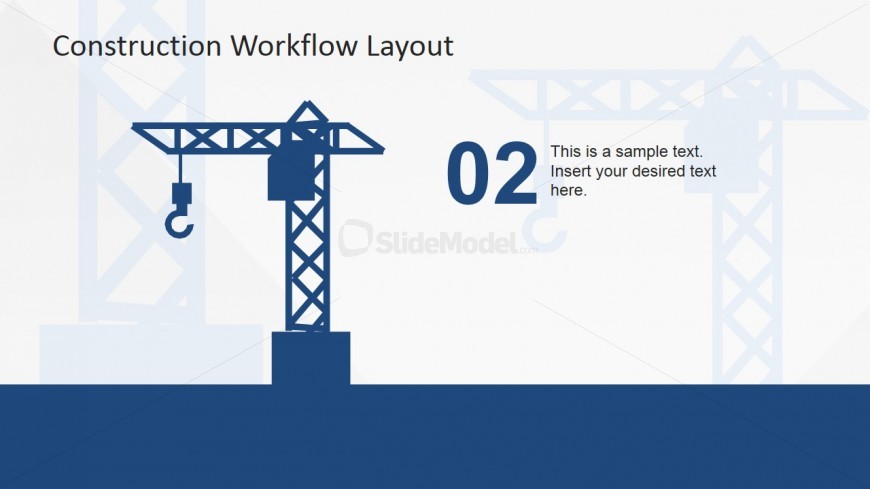 The user can describe construction processes using the Building Construction Crane Clipart Slide. This ideal for describing the initial stages of industrial construction. The construction workflow step of structural construction is the first step of materializing the ideal design into a real building. The structure takes the materials into account in order to resist the size and climate. During this stage of the project, materials are also stockpiled and designs are adapted to suit changes in projections.
The presentation background presents a 100% editable PowerPoint clipart of a crane. The same crane can be found on the foreground in a darker blue color. It can be found on a platform of the same color. Also on the PowerPoint slide is a text placeholder with a number. This can be used to show specific descriptions for the stage.
Return to Construction Workflow Layout for PowerPoint.