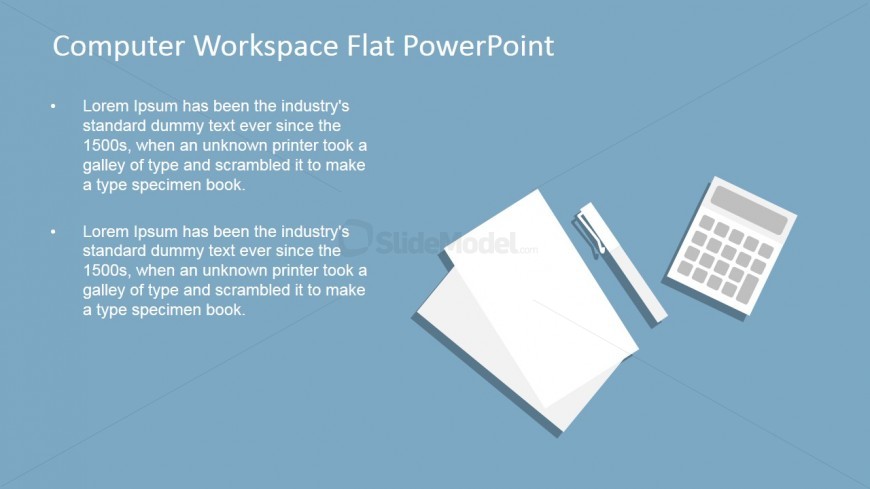 Featured on the slide is an Illustration for Dream Workspace Ideas. It can be used in marketing meetings for specific brainstorming sessions with the use of the workspace graphic. The perfect workspace is often built over a period where each component is acquired through an occurring need. Thus, the slide design can also be used to indicate workspace essentials.
The presentation background is light blue. It stands in contrast to the white PowerPoint graphics, like the calculator, the pens and the paper. Beside these are text placeholders where the descriptions and other content cam be inserted. All PowerPoint objects are 100% customizable. This makes it easier for the user to modify them to suit specifications.
Return to Computer Workspace Flat PowerPoint Shapes.