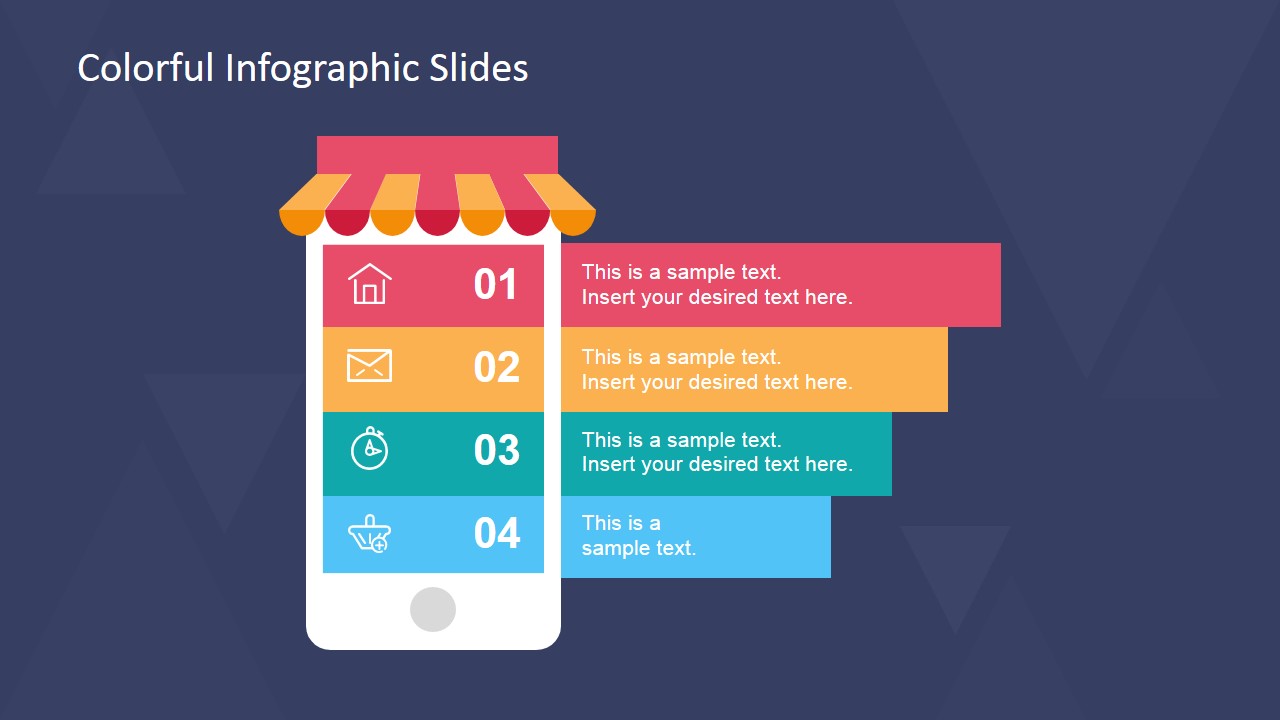 Featured on the presentation design is a mobile market metaphor slide for PowerPoint, which may be used to show four important elements of a marketing presentation that relies on mobile and online markets. It may also be used to showcase four major products which the business organization is deliberating for release on mobile phone platforms.
The PowerPoint slide contains a vector illustration of a smartphone with a design mostly associated with street vendors and markets. The smartphone contains four key segments, one for each element to be presented, that are colored in red, orange, green, and blue. Each segment includes a generic icon, such as a house, mail and a stopwatch, as well as a number from one to four and an extension which contains a text placeholder where descriptions and labels may be inserted. All PowerPoint objects are 100% customizable to suit the presenter's needs and preferences.
Return to Colorful Infographic Slides for PowerPoint.