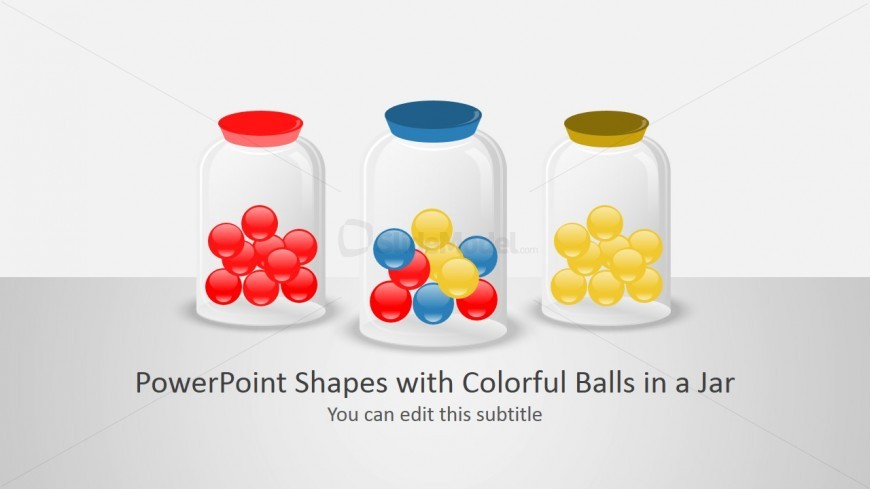 The jar shapes with small colorful balls found on this PowerPoint slide may be used to show segregation or classification of different key elements in a business organization, such as employees from different departments who are cooperating in a single team for a special project. The jars, in this case, would be used to represent each department and their members.
Featured on the PowerPoint template are three jars, in a flanking formation. They contain the same number of balls, but have different colors. The first jar has a red lid and red balls; the second has a blue lid and balls colored in either red, yellow, or blue; and the last has yellow lid and balls. Text placeholders found below the diagram may be inserted with the titles, labels and additional description which are needed in the slide design. The PowerPoint objects are 100% customizable to suit the presenter's needs and preferences.
Return to Colorful Balls in a Jar PowerPoint Shape.