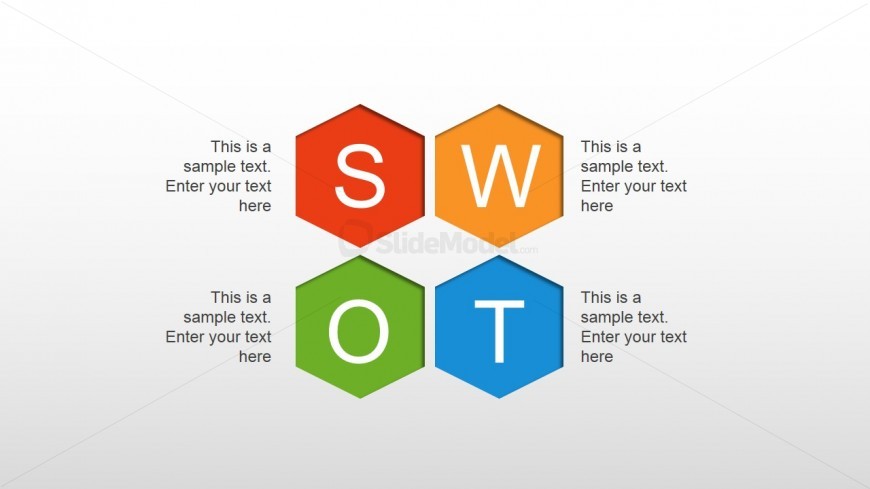 Featured on this slide design is a simple colorful SWOT diagram for PowerPoint which may be used to assess a business process or the overall progress and achievements of the business organization over a period. It may also be used to evaluate an element of marketing plan which has been placed under deliberation. The SWOT diagram is used to highlight the strengths, weaknesses, opportunities, and threats, presented to the organization.
It consists of four hexagonal PowerPoint shapes of different colors, red, orange, green, and blue, each of which contains one of four letters, S, W, O, or T. Each PowerPoint graphic is accompanied by a text placeholder where the description may be inserted. All PowerPoint objects may be modified to fit the presenter's needs and preferences as the objects are 100% customizable.
Return to Colorful Alpha PowerPoint Template.