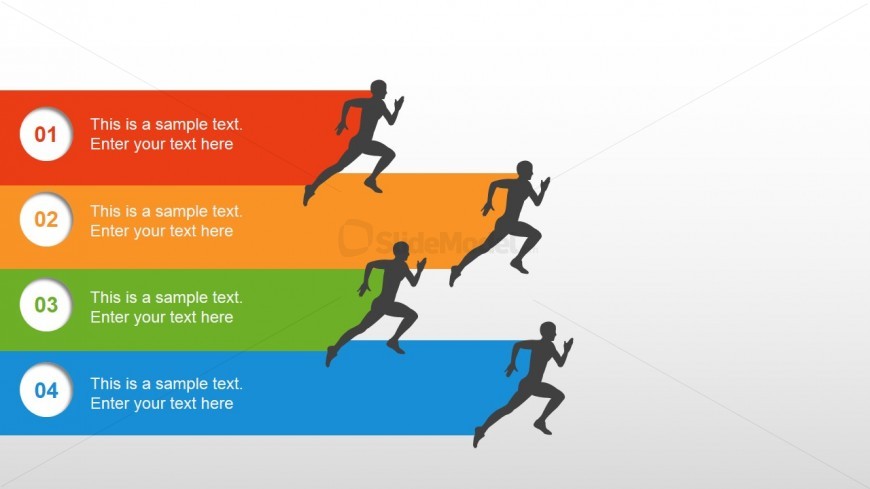 This running metaphor slide design may be used to show the progress of four different departments or teams involved in a business process. It may also be used to represent the progress of four processes or procedures being carried out by the business organization, such as construction or filing of documents, according to their degree of completion.
The PowerPoint slide features four banner PowerPoint shapes of different colors, including red, yellow, green, and blue, which are shown close together. Each shape contains a number from one to four in a circular PowerPoint shape, and a text placeholder where the appropriate labels and descriptions may be inserted. The length of the shape depends on the stage completion of each process, at the end of which is the silhouette of a running man. All PowerPoint objects are 100% customizable to fit the presenter's needs.
Return to Colorful Alpha PowerPoint Template.